You want a foreign degree to figure on your resume, but which course should you opt for?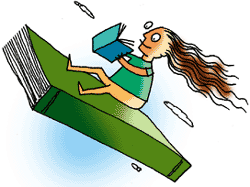 International education expert Karan Gupta, who chatted with Get Ahead readers on December 7, has this advice: Read the course descriptions from university Web sites. This way, you will know what the course content is before you actually choose a university. 
Karan has been working as a professional counsellor since 1999. He studied at Ithaca College and The University of Texas at Austin in the United States.

While pursuing his education, he worked in the Office of Admissions, Financial Aid office and the International Office. Karan is currently the honorary study abroad counsellor at Jai Hind College, Mumbai and manages Karan Gupta Consulting.
For those of you who missed the chat, here is the transcript:
Part I: Can't afford a foreign degree?


---
dimple: Hi Karan Me dimple finished Msc in Medical micro bilology last year now i am working in UAE want to do my PHd in States i would like to know what is my chance and how much it will cost me i finished my Msc from MAHE from Manipal.
 
Karan Gupta: If you get admission for the PhD, you will be funded by the university and hence there will be no cost to you.
---
gmatsevensixty: Hi KaranI am a Mechanical EngineerB.Tech from ITBHU 19937 years US experience (software)currently in India (US software startup)GMAT: 760GPA: 6.7/10...1 US Patent pending...Will my low GPA 12 yrs ago affect my chances at top univs?...Which programs are ideal for me?... I am interested in IT... (sorry for the ... rediff chat removes other punctuation...)

Karan Gupta: For MBA admissions, universities place more emphasis on GMAT scores, work experience and less on academics. So with a 760 and 12 years of work experience, you should be fine!
---
guglu: karan, i am just 10+2, and did one year diploma in hotel industry. I am confused for my career.What course i should do that can give me a good job opportunity. I want to go to UK for study.

Karan Gupta: Hi Guglu! Read the course descriptions from university web sites. This way you will know what the course content is before you actually choose a university. For example, go to www.leeds.ac.uk and read about the courses before making up your mind.
---
eggjackley: Karan. once we finish our studies in foreign countries.. do we have to return to India immediately or are we given some time to find a job there ?

Karan Gupta: Depends where you are. In most countries, you can stay there and find a job.


---
prav: hai karan,i ama b=tech civil engineet,i am working in middle east, .I want to do Ms or postgraduation in any of civil engineering subjects,is there any university offering ourses which i can do by working in middle east(i like to take from any university in europe).

Karan Gupta: I am not aware of many distance learning programmes for an MS in Civil Engineering. University of Phoenix in the US is the largest distance learning university. Check them out.


---
balakrishna: iam doing my mpharm now in india can i go to US for pursuing my Phd ?and i would like to know the universties which are offering Phd programmes in pharmaceutics with financial assistance?

Karan Gupta: Instead of Johns Hopkins, you can try Purdue or Rutgers.


---
hitender: hi karan I am planning to do MBA from Melbourne Bussiness School. I am a software engineer with one yaer experience. Beside good GMAT score what else would be required?

Karan Gupta: Each business school wants diversity, hence your application should reflect some kind of diversity. More work experience will also help.
---
tush: hi karan..how would you rate sydney for an mba??

Karan Gupta: Sydney is a city. University of Sydney in Sydney is a good university.


---
somya: Hello Karan, I am Computer Engg having more than 5 yrs experience in this field in developement. Because of family problem i took 1 year break. I want to go for MBA course in US. Pls tell me which subject i should opt for (except IT).some doubts: Will this break in job play any negative role in getting admission.Is there any age limit in this course.

Karan Gupta: Opt for subjects that you are interested in. If you explain your one year break in your essays, you should have no problem. There is no age limit to apply.


---
Andro: hi kiran, i got 55% Btech with 13 backlogs, GRE 1110, toefl-260, I have 1 yr work experience in Automobile field, i have written 7 papers in mechanics and Pure physics. can you please suggest me some colleges where i have brighter chances of I20 , im kind of LOST! thanks in advance.

Karan Gupta: 13 KTs!!! Try Lamar University or National University in California.


---
PREETY: can yu prefer me univerity of ballarat or nmit university

Karan Gupta: THIS IS STUDY ABROAD ONLY.

---
Sam: Which is better UK or Australia?Whose Visa process is easier?I am not worried about the money, but I want to succeed in the first attempt.

Karan Gupta: UK.


---
DD: hi Karan, I have 3 year diploma in electronics with 7 years of expeariance from Delhi board of technical education. Diploma was done after 10th. Now I want to proceed with engineering degree from abroad, please guide from where I can do it with some lateral entry schemes

Karan Gupta: If your qualifications are equivalent to a 12th grade qualification, you can apply for a Bachelor's degree.

---
ashutosh: karan i'v done my bcom from mumbai uni... with second class... looking 4 an MBA frm UK frm a good business School...i'm presently working in a software company ... i hav 2 yrs of work exp...and wud like to go for a MBA specialised program in computers.. vot r the uni's running those kind of courses...??? howz the procedure 2 apply???
Karan Gupta: For an MBA from a top university, you need a GMAT score and full time work experience. Look at LBS, MBS, Warwick, City as the top MBA programmes in the UK.
---
mmkk: do u have idea about spjain's global mba program, is it good one?

Karan Gupta : Most students who I have spoken to from SP Jain, Dubai, do not recommend it. I would recommend that you speak to alumni from SP Jain and find out what they think of the school.


---
Maheshwari: Hi, want to ask you wat avg salary can a person expect after doing his/her MBA from UK from gud University like Liverpool.

Karan Gupta: IF you get a job, then about 30,000 pounds per annum.


---
Part I: Can't afford a foreign degree? 
Tomorrow: Part III of the transcript

Got a question for Karan? Please write to us!
DON'T MISS!
Illustration: Dominic Xavier