here are two kinds of people: those who see reality and those who flee reality.
If professional waters are choppy, the realist takes note and adjusts the sails. Or chooses on an alternate way to reach his destination.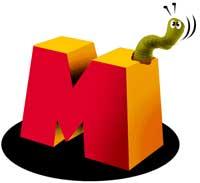 The escapist believes that knowing there is bad weather is of no use since it can't be changed. Members of this tribe often write in, accusing me of demoralising students by presenting a less-than-rosy picture of a particular career path.
So honestly, after the Doctors vs Engineers column, I was expecting some serious flak.
"The idea is not to give pros and cons and Budget analysis of various careers, but plain and simple education, and lo and behold you'll find people wanting to be a doctor even if they have to get by on Rs 2,000 a month", wrote Abheek Das.
The indefinite struggle
My question is why? Why should medicine school graduates be willing to watch others whiz past them while they struggle indefinitely?
Let's not compare apples with oranges by saying, "not all MBAs/ engineers get good jobs." Those who get into top ranking colleges certainly do, unlike their similarly brilliant MBBS counterparts.
Dr Shekhar's anguish boils over as he notes,"No one realises that the salary that a resident receives in Maharashtra is less than what a sweeper in BMC recieves. After slogging for 24 hours on call, if u happen to have a stressful day, it does not make a difference to anyone."
For reasons such as these, doctors are dissuading their kids from the profession. And that's a fact.
Says a reader, whose dad is a surgeon but advised him to take up engineering, "I have a younger brother on the verge of making the 'ultimate' career decision: medicine/ engineering? The choice is clear and unambiguous now. Eight out of 10 folks today cannot avoid the temptation of the get-settled-quick draw of engineering/ MBA."
The long course has no buzz
The lack of buzz around medicine is evident from the fact that even a sneeze at the Indian Institutes of Technology or Indian Insitutes of Management reverberates in the national media. In contrast, medicine hits the headlines only in the context of exorbitant fees being charged by private medical colleges.
In the recent budget, a one-line mention was made of the government's intent to set up more institutes along the lines of All India Institute of Medical Sciences. A week has passed and no further details are known. Actually, the government is simply reviving a proposal made by the National Democratic Alliance while it was in office.
Two years have gone by since that earlier, unfulfilled promise.
Incidentally, the NDA proposal clearly specified it would not 'create' new hospitals, merely upgrade the existing setups in six locations. Lack of funds, perhaps?
No such constraints seem to apply for the seventh IIM, which is being set up from scratch, in the North East.
I bet it will come up long before any of the proposed AIIMS campuses. Because IIMs 'sell'. And politicians, like channels, are always looking for ratings.
The strange bit is, medical education is the one stream where privatisation has flopped dismally. If an MBA aspirant does not get into an IIM, Faculty of Management Studies or Bajaj, s/he would be reasonably happy with non-sarkaari alternatives like XLRI, S P Jain, MDI, Symbiosis, NMIMS, etc.
Of the 1,000-odd B-schools in India, though, a large number offer a dud education, a decent number of reputed non-IIM brands do exist. The same goes for engineering.
In Mumbai, Thadumal Shahani, VESIT, Sardar Patel and D J Sanghvi are just some of the private engineering colleges which students are satisfied with and clamour to join.
The medicine aura
With medicine, however -- barring the odd exception -- government colleges rule. That's because a medical college must be attached to a good hospital in order to give students proper clinical exposure and experience.
Most private colleges don't fulfil that criteria. Their hospitals exist only on paper -- or function poorly. And students pay the price of the mismanaged hospital in many ways. Not only do they lose out in terms of learning, their fees are hiked to recover the losses the hospital is making.
After shelling out several lakh to study at a private college, what are the returns? Pretty dim.
Imagine students who have taken bank loans. How will these be repaid? The financial equation works out only if:
Your family already runs a clinic/ nursing home.
You manage to migrate to the United Kingdom or the United States of America and earn in pounds/ dollars.
As Jay Nitturkar wrote in to say, "I know some top IITians in America make lot of money being entrepreneurs, but that is probably 1% of them; among doctors of Indian origin in America, I can safely tell you the median annual income is over $350,000 (for over 50% of all Indian docs!) and for top 10%, it is even more."
The brighter lot gets the cheaper bit!
Great! But such opportunities are first going to be snapped up by the brighter lot. The ones who scored enough to make it to the government colleges where the annual fees are a dirt cheap Rs 18,000 to Rs 25,000 per annum (thanks to sarkari subsidy).
So the Maharashtra government now wants students who are benefiting from this largesse to furnish bonds.
From this year, the state government has raised the bond amount from Rs 100,000 to Rs 500,000 to 'ensure' that students work in state-run hospitals for a minimum of two years after their MBBS.
What's baffling is that the bond has to be signed by a third party who cannot be a close member of the family. This guarantor should also own property valued at at least three times the bond amount. Not surprisingly, most students are unable to find such a benevolent guarantor. It defies common sense!
The government's contention is that 'bonds given by family members have proved to be unsuccessful'. Which is precisely why people unrelated to the student would also refuse to sign.
Subsidised fees and payback!
In a free country, zor-zabardasti cannot be the solution. And any policy based on 'we are subsidising you, so now it's payback time', can't be restricted to medicine alone.
What about government engineering colleges? Even with medicine, this rule currently applies only to state-run colleges, not those run by the Brihanmumbai Municipal Corporation.
A more viable alternative would be to charge higher fees from all MBBS students in state-run colleges (those who cannot pay upfront can avail of bank loans). After graduation, those who stick on to work at government hospitals can be rewarded with decent salaries, say Rs 25,000 per month. This will help take care of their bank loan repayments and, in a sense, reverse-subsidise their education cost.
I am sure many doctors who would otherwise have considered migrating or going to private hospitals would feel valued enough to stay on at government hospitals. Because the professional exposure -- and personal satisfaction -- at these hospitals is inherently greater than working in private clinics.
The long run equation
Yes, some will still be tempted to migrate. But in the long run, it doesn't necessarily hurt us. 'Brain drain' used to be an oft debated national issue. Now, we are reaping the benefits of having a large and cash-rich community of Indians worldwide. They have also created a global Indian brand: Every time you think of brains, think India.
Coming back to medicine -- yes, there is a need for young doctors to practice in rural India. And I think many fresh medical graduates would be willing to do so -- as a form of national service -- provided they were assured certain basic facilities.
Some years ago, when one year 'rural posting' was compulsory for those completing their MBBS from BMC-run hospitals, many a young doctor returned with horror stories.
We are willing to work, they said, but the primary health centres lack even the basic medicines. There are endemic  problems -- like malnutrition -- which need to be tackled not just by a single, well-meaning young doctor, but the system as a whole.
The government wants doctors to be accountable because it subsidized their education. But who will the government be accountable to? Who will answer for the phantom medicines and foodgrains that are 'allocated' in the annual budgets but then 'relocated' by the forces of corruption?
Bottom line: Doctors still enjoy a great deal of 'respect' in society. But is that going to be enough to motivate future generations of bright young people to join the profession?
Not unless we put medical education under a scanner, diagnose what's ailing it and figure out a holistic form of treatment. In medicalspeak, "Case complicated hai..." 
Just the right words to ignite a spark in doctors' eyes. And induce them, as a professional community, to rise up to the challenge?
Read Rashmi's other columns
Illustration: Dominic Xavier