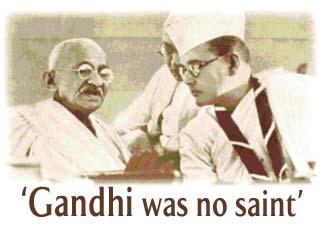 Anita Bose Pfaff, Netaji Subhas Chandra Bose's only child, in an exclusive interview.
Part I: 'India has not behaved honorably'
How often have you visited India?
Oh, 12 or 15 times, starting in the 1960s. I first visited (India) in 1960-1961 and during that stay Pandit Jawaharlal Nehru invited me to stay with him for some time, which I did for about a week. We talked about my father, about other things in India. It was a long time ago and I don't remember what it was all about.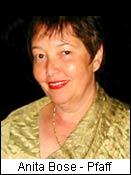 What would India have been like if your father had been prime minister?
It is conceivable that at an earlier stage there would have been a bipartisan system or a multi-party system in India. As it was, the Congress party ruled India from 1947 to the late 1970s. For a spell there was a Janata Party movement, but that was an alliance of parties welded in a very short period of time with rather diverse interests. It did not retain power for very long and the Congress returned (to power).
The forces favoured everyone flocking to the Congress party, which had positive and negative consequences. The positive side is it created a period of stability. On the other hand, if you have a political system that is democratic, then if you have one party that is very dominant this is not in favor of strengthening democracy.
The competition for better ideas is a useful thing in a democratic system. A system dominated by one party tends to become sluggish and also corrupt.
If my father had been there, there would have been dissenting opinions, a rallying point for alternative forces. Nehru -- if you look at him as the leading figure of post-Independent India -- used to be part of the Left wing of the Congress. So was my father.
Both would have come with a Left-wing approach. In spite of this India at the national level did not have a very Left-wing party. There is no Social Democratic Party, there is no Socialist Party. There are Communist parties in India who might be regionally strong, as in Bengal and Kerala, but there are no socialist parties that are strong at the center like you have in Europe. My father and Nehru might have posed alternatives, but on the Left wing. Whether this would have strengthened the system, it depends.
Some things my father recognised very early may have been brought to the forefront if he had been there.
Could you give us some examples?
For example, even in the 1930s he recognised that population expansion would pose a problem in India. Education as one of the key necessities of the country was one he recognized. He would have pushed very strongly in the direction of spreading education and improving education. Whether he could have abolished illiteracy totally now, one can only speculate. He would have been a very strong proponent of that.
He would have been one to strongly advocate the active participation of women. Of course, India today is a very heterogeneous country with regard to that.
On the one hand you have a country that was one of the first to have a woman as a prime minister. On the other hand in many areas of social life women are downtrodden. You still have wife burning and abuse of women. My father certainly would have been one to stand up for women's rights.
Why did Mahatma Gandhi not support him?
In some ways they were of (the same) opinion. In other ways they were not. In the 1930s Gandhi clearly worked against him. Very often Gandhi is portrayed as a saint, which he was not at all. In my opinion he was a very shrewd politician. He was a lawyer who really knew how to work the system and manipulate people in a positive sense. He certainly made my father resign as Congress president.
My father respected him very highly in spite of that and was always anxious to hear Gandhi's reaction to what he did and what he said. It was my father who called Gandhi 'Father of the Nation.'
The INA slogan 'Jai Hind' is still the greeting used in the Indian Army today; my father picked the Indian national anthem. It was first played in Hamburg at a gathering. So there are still a few symbolic remains from his activities in India which people tend to forget.
Gandhi and my father were of the same opinion regarding the partitioning of the country. Both of them were dead set against it and in some context my father said, 'The British will try to partition the country.' He and Gandhi were very much against this.
Image: Uday Kuckian
Part III: 'Gandhi and my father were not tainted'