Indians and Pakistanis unite and fight skinheads together. Doesn't make sense, right?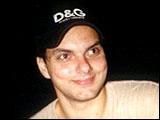 Wait till you hear Sohail Khan's logic. The director-turned-actor reveals that he is bringing Indians and Pakistanis together in London to fight skinheads and racism on their home turf.

Speaking about his new film, I Proud To Be An Indian, Sohail says, "My film is about how Indian and Pakistani immigrants face problems because of racism in Great Britain and other Western countries. We all know how Indians are doing well in Western countries, but no one knows what difficulties they go through. They are constantly harassed by skinheads who believe that brown skins don't have any right to live in their country."

Produced by Sohail and directed by Puneet Sira, the film is likely to be released in the last week of January.
 I Proud To Be An Indian also features two Pakistan-born British citizens, Hina and Imran Ahmed. 

"I play a recent Indian immigrant who meets Pakistanis settled in Britain. I needed people with a natural British accent and an Asian look. I found Hina and Imran extremely good and comfortable, so I decided to take them on," says Sohail.

Speaking about her role, Hina says, "I am very happy to be a part of Indian film industry. I am really looking forward to the release of my film."

What makes I Proud To Be An Indian unique is that the hero [Sohail Khan] doesn't have a name. He is either referred to as 'that Indian boy' or someone passes a comment on his skin and say '&*%$ Indian'.


| | |
| --- | --- |
| | More on Rediff: |
| | |
"I think I am the first Hindi film heroine not to call the hero by his name. This is one of the unique things about our love [
story
] in the film," says Hina. 
Hina says she has never faced any racist comments in her life. "But I know people who have faced such comments."
Director Puneet Sira, however, is more forthright: "Most white people hate racism. They don't believe in that ideology but unfortunately it still exists."
"I have lived for years in London. I always felt very bad when I used to hear slogans like, 'White is always right.' And I am happy to make this film because now I can highlight the racism issue through a larger medium of Hindi cinema," he concludes.
Click here for More Features