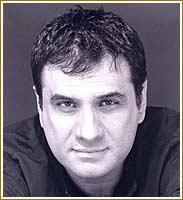 Sometimes, an actor can have a really long day, without even stepping onto the sets.
To promoting his upcoming release, Being Cyrus, the articulate Boman Irani is holed up at the producer's house, answering line after line of repetitive questioning, most of them, as he grins and mimics, starting with an 'Aapka role kaisa raha?' (How was your role?)
The actor craves escape. With limited options for the same, Raja Sen soon finds himself in a shower cubicle with him, chatting about cinema in the only room then-free of cameras. Here are some excerpts from the long, echoing conversation:
You've been talking about Cyrus all day, so let's start elsewhere. A lot of people today call you this generation's Anupam Kher -- prolific, versatile, comic, an edgy character actor. How do you react to a statement like that?
I don't know. I think it's unfair to Anupam and unfair to me as well. Each of us is his own man, at the end of the day. In fact, let me be fair to Mr Kher, he's done so much more! I've just been in the industry for a year and a half. I feel each film should still be a learning experience, every character should do so much more, I should make sure I don't fall back on crutches, like reusing successful characters just because they worked once. Each character should be unique in his own way.
Coming to the characters, and the films you've done, if I ask you for favourites, will you give me standard Bollywood responses like 'they're all special to me?'
| | |
| --- | --- |
| | More on rediff.com ! |
Of course! (Laughs) A) I'm going to be very politically correct, but B) I'm going to be very honest in saying that: that is the truth for almost every film. There are a couple of films I had a ghastly time with – I won't mention which.
To me, a film is also about the process of making it, and it is 80 per cent successful if the process was a good one. If I had a horrible time making a film, and if something went really wrong and drove me crazy, then even if the film was a success, it wasn't successful for me. I enjoy doing films. I learn a lot doing them. I learnt so much after the release of Home Delivery!
Like what?
Like… what went wrong. And it's okay. I think we all learnt from that. Everything cannot be 100 per cent successful. I mean, with the exception of Home Delivery and maybe one other film, I'm not so sure, but I've been lucky with everything else so far. Even with the small roles I've done, like in No Entry. So success is good, of course, but whenever you stumble, you learn what has and what could have gone wrong.
Rediff readers' pick: Worst Films of 2005
Home Delivery was a wonderful experience, and post the process itself, I had a wonderful time regrouping with the people who made the film. And we stand by the film. It's okay. Unfortunately, a failure is sometimes celebrated in our industry. People are thrilled and use five pages in a newspaper to celebrate the failure, to deride, to make it look smaller. No one said 'okay, it was an attempt to be different.' It failed, fine, but we tried.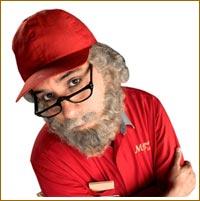 Did you personally like the film? Were you happy with the way it shaped up?
I could have been happier. I feel it's important that the process was fun, and, when you look at it now, there was nothing terribly wrong with it. It didn't fall into place; the jigsaw puzzle didn't eventually fit. But if it would have, it had the makings of a delightful piece.
I remember, prior to promoting that particular film, all the cast and crew seemed genuinely enthused…
We were genuinely excited. And it was special to us. We gave it a shot, and why not? I think I've made a great friend in Sujoy (Ghosh, the director) and speak to him very often. After the reviews came out, I was in constant touch with him. And I'm doing his next film!
How much do reviews matter to you, especially as this was one of your few films that didn't get a positive one?
Unfortunately, I got good reviews; 85 per cent of the reviews were very favourable to me, but that's not what I'm looking for. It's like saying you scored a century, but India lost. Reviews … they matter and they don't matter. The words of Rishi Kapoor are so superb; he says, 'you must never take success too seriously, and failures to heart.' Eventually, people move on.
I remember Munnabhai got trashed by a lot of people when it just came out, but audiences discounted what reviewers had to say. They can be wrong too. It's just that sometimes they glorify failure, and that's when I feel really sad.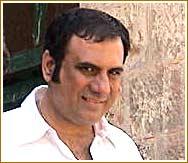 Coming back to what you said, being heralded as the solitary centurion. There are a number of your films that might not get positive criticism, but your performances are always written about glowingly…
I would rather it didn't happen that way. I got a couple of bad reviews for, say, Bluffmaster. The film worked, and I was at the receiving end in a couple of reviews, actually, which is absolutely fine. People are entitled to their perspective. Most audiences tell me they liked me in that role. But, it's not as if I'm just listening to the positive feedback. If my failings in a particular role are pointed out, I'm grateful for having been made aware of them.
And, eventually -- I don't know if this is a cruel thing to say -- films are not made to get favourable reviews. Films are made so audiences come, watch them and love them. Otherwise, we can't spend so much time and energy for 22 people.
Not that I say, for even a moment, that we should not take reviews seriously and understand what their perception of our film was. A good review does touch you, and that's also because that's the first response to your film. Finally, it's anyone's game. What the audiences did for Munnabhai was far more than good reviews could do for any film.
Don't miss the second half of our conversation with Boman, where he talks about remaking Don.