Abhay Deol is the newest of the Deol clan to hit Bollywood, cousin to Dharmendra's sons Sunny and Bobby. This Friday, he makes his debut opposite Taarzan girl Ayesha Takia in Imitiaz Ali's Socha Na Tha.

The actor talks about his upcoming film, future plans, and family.
"I didn't enter acting because of my cousins. In school, I was involved with theatre. Acting was always an option at the back of my mind, but not something I was sure of. At 18, I decided to take the plunge. It took me 10 years because I didn't want to leave my education to get into films. This meant that I would do my education, get into theatre, build my self-confidence and understand the art before acting in a movie.
| | |
| --- | --- |
| | More on rediff.com! |
| | |
I had four professions in mind – acting, painting, philosophy and journalism. I chose acting.

Socha Na Tha is a light, romantic film. It deals with two people and the situations they get into.

I play Viren Oberoi, who always creates misunderstandings. He always gets into trouble. But I don't resemble the character I play, at least not in the situations he gets into!

I am not worried about making a debut with a first-time director at all. I would probably have been more worried about acting with an established director. Established people behave in set ways. The vigour to assert their individuality and originality is the strongest in the beginning.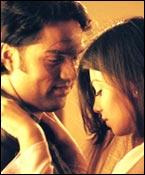 There is no safe ground in Bollywood. Both established directors and new directors could make a flop film. The only way to be safe is to read the script and decide for yourself.
This is a good script written by director Imtiaz Ali himself. He seems intelligent and thinks like me. So I'll take the chance.
When Ayesha [Takia] started this film, it was her first film too. She has done a very good job. She is perfectly suited for the Aditi role, and she's very pretty. I hope she makes the right career decisions because she's very talented.
Apoorva Jha is also a new girl and very talented. She plays Karen.
My first shot in the film was in a scene at [Mumbai's] Sophia College with Raj Zutshi. I was nervous because it was a funny scene, and had to come out right. I'm caught by Raj meeting Ayesha, and he interprets it as something else.
People don't expect me to have struggled because they think I am from the film industry. But I did my own thing before acting -- I used to do storyboards, assisted an editor for a movie, made and sold T-shirts!
I've worked in theatre. I was supposed to do two other films before this one started. But they did not take off. It has been a bit of a struggle, which is very good as it is part of the growing process. But I firmly believe that my real struggle will start now, after the movie releases.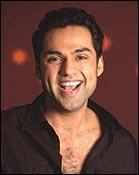 I like movies that aren't over the top. I like cinema that has the 'real' element. If it has to be larger than life, then it has to be science fiction! It has to then have that one really extreme, really entertaining, magical element.
I like Iranian cinema a lot, because they make something magical out of the simplest subjects.
Hindi cinema is not working now because people who make the films have somehow lost the connection with the people. They put so much money into films and hire expensive actors. But what they are churning out is not good. Films that sell sex and violence are a waste!
My favourite movies are Hrishikesh Mukherjee's Chupke Chupke, Mehboob Khan's Mother India and Stanley Kubrick's Dr Strangelove.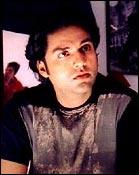 I don't have any set ideas on the type of films I would like to do. I just want to be what the script requires me to be. I want to do good and meaningful work. At the end of the day, I should be satisfied.
Sunny bhaiyya is the older, protective one. The age difference between him and me is 17 years. He's the mature one, while Bobby is bratty. He has bullied me a lot! We would make excuses for each other to go out at night.
I am close to both of them. Bobby and I are closer in age, so there is a less of a generation gap. But I am equally close to bhaiyya. There are times when I would approach bhaiyya and not Bobby, and vice versa.
We meet everyday for lunch, at least when not busy with shooting. We watch movies and enjoy sports together. Bobby likes cricket, and I like to swim.
Bhaiyya is very shy and a perfect gentleman, but also family oriented and very supportive. He loves soft toys and is afraid of injections!"
As told to Patcy N