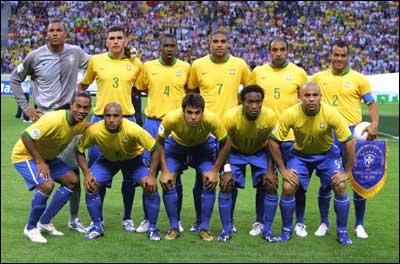 Ever since the World Cup started I have not missed a single game!" says director and cinematographer Santosh Sivan.
"I have always been very interested in football. My interest heightened after my stay in England four to five years ago where I was shooting various films," says Sivan, who has won several national and international awards for his cinematography as well as acclaim for his film The Terrorist.
"(In England) you get free time in the evening and also on the weekends. Most of our crew were British and one of our favourite pastimes was sitting in a pub and watching football matches. That's how my interest grew to the level (it is today). Watching football in a pub on a big screen is almost like being on the field.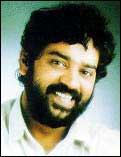 "It is a group activity in England, unlike in India where most of us either watch a match alone or with family. Watching a match sitting in a pub with lots of people cheering for (different) clubs is a fantastic experience! I (discovered) how passionate people are about football; it is much, much more than what you see in Kerala."
"I liked the way the Czechs played, of all the games played till now. They were truly great."
Why Omar Abdullah supports England
"Brazil is my favourite. I like Brazil because they play a very interesting (game). There is a lot of passion in the way they play. Brazilian players enjoy their game. That is the main difference between the way Brazil and the others play."
Photographs: Vanderleil Almeida/AFP/Getty Images and Rediff Archives