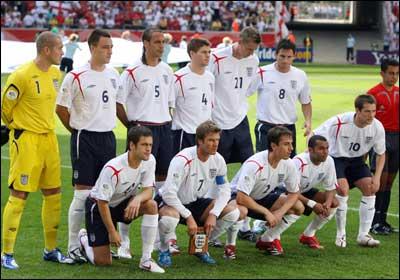 I am backing England because my English mother (Mollie Abdullah) would have it no other way! Besides, I was born in (Rochford, Essex,) England."
"I would like to back a team with which I have some kind of connection. Since India is not involved in the World Cup, it gives me a chance to back England," says Omar Abdullah, Member of Parliament, former Union minister of state for external affairs in the Atal Bihari Vajpayee government (till December 2002) and president of Kashmir's National Conference party.
While Brazil is considered the favourite to win the World Cup, Omar, a keen footballer during his school days in Sonawar, Himachal Pradesh, prefers David Beckham's English team.
"But I must add the opening game was a bit of disappointment because Beckham and the other players did not perform up to expectation. They won because of the self goal by the Paraguayan defence. I was too tired to watch the entire game. I watched the match for 15 minutes and then crashed out," Omar said in a telephone conversation from Srinagar.
He added he had been too tired to see the Brazil versus Croatia game on Tuesday night because he returned home in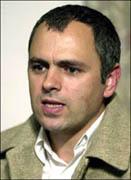 Srinagar only around midnight.
"Australia versus Japan was the best game. Japan led till the 84th minute by 1-0, then the Australians came from behind to win the match 3-1. In less then eight minutes they scored all the goals. That was a stunning performance!" says Abdullah who is also fond of tennis, diving and biking.
"You can't say I am a football buff because I do not watch the (English) Premiership League matches on television," Omar points out, "unlike my father Dr Farooq Abdullah who watches golf continuously. But I do intend to watch key games of the World Cup."
English team photograph: Getty Images