Pele stopped the referee with a last-second request to tie his shoelaces at the opening whistle of a 1970 World Cup finals match and then knelt down to give millions of television viewers a close-up of his Pumas.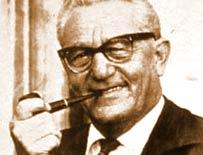 The Brazilian was complying with a request by Puma's representative Hans Henningsen to raise the German sports shoe company's profile after they gave him $120,000 to wear their boots.
The clandestine advertising for Puma was a huge triumph for the company over hated cross-town rivals Adidas in the early days of the war for market supremacy in sports merchandise.
Barbara Smit, a Dutch author and journalist, has spent five years trawling the archives of the Adidas and Puma headquarters in the Bavarian town of Herzogenaurach to research Rudolf and Adolf Dassler -- brothers who started making sports shoes in their mother's laundry room in the 1920s before becoming sport and business giants.
Her new book, Drei Streifen gegen Puma (Three Stripes versus Puma), tracks the remarkable rise of the Dassler brothers during Germany's sport-obsessed 1920s, their cooperation with the Nazis, their ugly post-war split and their hatred-driven competition that created separate empires.
"As embittered rivals, the estranged brothers led their respective companies to the top of the world," Smit wrote.
"Muhammad Ali, Franz Beckenbauer and Zinedine Zidane became legends in the three stripes of Adidas while soccer god Pele...and Boris Becker achieved global fame in Pumas."
The book chronicles the decline of both family-run firms caught off guard by U.S. rivals Nike and the failure to spot new trends such as the running boom.
FAMILY RIFT
Both Adidas and Puma have recovered from their brushes with disaster as publicly owned companies in the vibrant $17-billion worldwide sports shoe industry, but only after long and messy separations from their family owners.
"I was fascinated by the mixture of this incredible family rift, the business feud and the sporting triumphs, which forged two mighty brands recognised all over the world," Smit said of her book which also draws on U.S. intelligence documents and more than 200 interviews around the world.
The two firms are based in Herzogenaurach, a town of 23,200 that lies 20 km outside Nuremberg, even though most production was long ago moved to low-cost countries. Hand-made shoes for some big names, such as David Beckham, are still produced in Germany.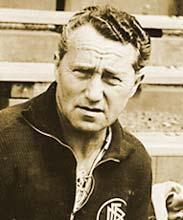 Mark Spitz was en route to winning seven gold medals in 1972 when he was approached by Horst Dassler, the son of Adidas founder Adi Dassler, in Munich's Olympic village. Dassler asked the American swimmer to wear Adidas at the medal ceremonies.
"The problem was only that they would probably be covered by the loose-fitting warm-up pants that swimmers wear," Smit wrote.
"Dassler told Spitz he should carry the shoes in his hands instead. Spitz got carried away by Dassler's enthusiasm and held up a pair of Adidas 'Gazelles' as he waved to the crowd." She said Spitz had some explaining to do to the International Olympic Committee (IOC) after that.
Another notable moment in the Adidas v Puma battle came at the 1960 Olympics. Smit said it was the first time a prominent Olympian got money for wearing shoes.
"Rudolf Dassler opened this Pandora's box in 1960 by paying German sprinter Armin Hary money to wear Pumas in the 100 metres final," Smit says. Hary had worn Adidas before and asked Adi for payment, but Adidas rejected this.
Hary won gold in Pumas, but then laced up Adidas for the medals ceremony -- to the shock of both Adi and Rudolf.
"With a keen business acumen, Hary hoped to cash in from both with the trick," she writes. "But Adi was so outraged he banned the Olympic champion."
EARLY STARTERS
Rudolf and Adi Dassler learned at an early age the enormous impact that gold medals had on their shoe business.
When U.S. sprinter Jesse Owens got to Germany for Berlin's 1936 Olympics, Adi Dassler drove from Bavaria on one of the world's first motorways to the Olympic village. There he found Owens, unpacked a suitcase filled with spikes and persuaded him to try them. Owens won four gold medals in Dassler shoes.
"Owens's success cemented the good reputation of Dassler shoes among the world's most famous sportsmen," Smit writes. "Letters from around the world landed on the brothers' desks, and the trainers of other national teams were all interested in their shoes."
Business boomed and the Dasslers were selling 200,000 pairs of shoes each year before World War Two.
The war exacerbated tensions between the two brothers and their wives. Although both Dasslers joined the Nazi party and signed their letters with a "Heil Hitler" salutation, Rudolf was a more devoted Nazi, according to Smit.
The origins of the split between Rudolf and Adi are hard to pinpoint but an Allied bomb attack on Herzogenaurach in 1943 illustrated the growing tension. Adi and his wife climbed into a bomb shelter that Rudolf and his family were already in.
"The dirty bastards are back again," Adi said, apparently referring to the Allied war planes. Rudolf was convinced his brother meant him and his family. The damage was never repaired.
In 1948, the brothers split their business. Adolf called his firm 'Adidas'; Rudolf called his 'Ruda' before changing to 'Puma'.