The German Football Association (DFB) banned referee Robert Hoyzer for life on Friday for his central role in the country's biggest match-rigging scandal in over 30 years.
Hoyzer has admitted fixing and attempting to fix a series of matches after receiving bribes of 67,000 euros from a betting gang.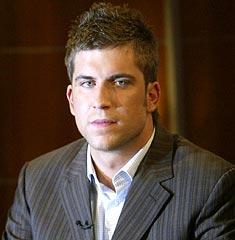 The DFB said that Hoyzer had agreed to the punishment, which will also prevent him from ever holding office at a club.
"Hoyzer has caused incalculable damage to German football, especially to referees," said the DFB's Rainer Koch in his ruling on Friday.
The DFB this week dropped a call for a 50,000 euro (34,000 pounds) fine for Hoyzer but on Friday the sport's governing body in Germany said the former referee could yet face a civil claim for damages.
The most important match Hoyzer rigged was Bundesliga club Hamburg SV's loss to third division SC Paderborn in the first round of the German Cup earlier this season.
The DFB agreed a compensation package worth at least two million euros to Hamburg for the Cup exit.
Berlin prosecutors are investigating 25 people, including three other referees and 14 players, who are suspected of having manipulated at least 10 matches in 2004.
Germany is hosting the 2006 World Cup and the Hoyzer revelations were a huge embarrassment for the country's soccer authorities.