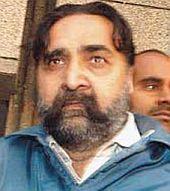 When news of the brutal killings of innocent children at the Noida home businessman MS Pandher first broke almost three years ago, the nation's conscience was stung by the brutality of it all.
On Thursday, Pandher, who had been awarded the death sentence by a special court in February this year in one of the serial killing cases, was acquitted, once again causing disbelief across the nation. The businessman was charged with causing disappearance of evidence, giving false information and hatching a criminal conspiracy.
Do you think Pandher will walk free in the other Nithari cases too? Three years on, do you think justice has been done to the victims of the Nithari killings?
Post your messages in the discussion board below.