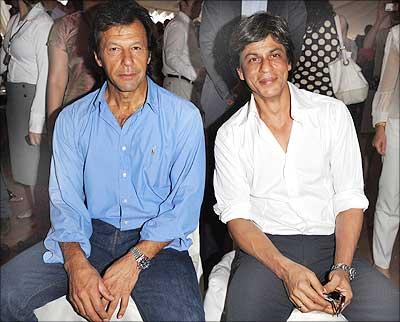 All Americans want is an obedient slave, believes Imran Khan -- the Pakistani cricketer turned politician and leader of the Tehreek-e-Insaf party.
Turning up the heat against American air strikes in Pakistani areas bordering Afghanistan, Imran does not rule out the possibility of taking up the gun himself against the US.
Taliban wants an Islamic state in Afghanistan
"I love Pakistan, but now where do I go for justice? Is there a court of law that will compensate me? No. I would pick up a gun now and fight. And who will I pick up a gun for? The Taliban. I don't like the Taliban. But I will join them, because that is how I will seek justice. That is what is happening, every day," he told The Independent.
Terming the American war on terror as totally' idiotic', the Pakistani leader had recently told the International Institute for Strategic Studies: "Certainly the biggest casualty out of this is going to be Pakistan. We are heading the way Cambodia did during the Vietnam war where Cambodia was accused of sending in insurgents and Cambodia was bombed, destablised and you had the killing fields there."
In an interview to an Arabic daily recently, Imran had stated, "Had there been a proper leader in Pakistan, he would have stood up by now and told the US that all they are doing is worsening the situation. Being an ally in the war on terror, Pakistan has taken a huge beating.
"It is true our economy initially gained from money coming in but now we are suffering, there is unrest and a civil war happening between our army and our own tribal people, who have nothing to do with Al Qaeda. Above all most of the time they are killing innocent people, because militants stay on the move. This results in hatred against the US, hatred against our own army for helping the US."
Image: Imran Khan poses with actor Shah Rukh Khan during the prize ceremony at the 'Travel With Style' Concours at Royal Western India Turf Club on November 2, 2008 in Mumbai.
Photograph: Pascal Le Segretain/Getty Images