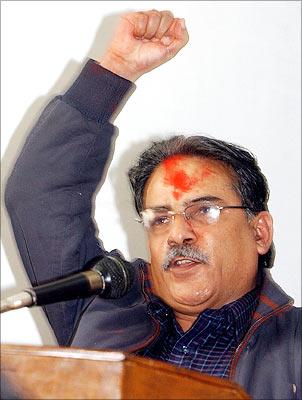 Prachanda, chairman of the Communist Party of Nepal (Maoist), is known to be a reclusive leader.
On Monday, however, in a rare public appearance, he spoke at a meeting of film artists in Kathmandu, prior to holding peace talks with Nepalese Prime Minister Girija Prasad Koirala.
Prachanda, a former agricultural student, was at the forefront of the often bloody war against the monarchy. Of late, he has been active in talks with the government.