Brigadier Shaukat Qadir (retd), who served in the Pakistan Air Force during the 1965 war, begins a four-part analysis of that war.
Today: Operation Gibraltar
Unfortunately most of our history, particularly that relating to the conduct of military operations, remains shrouded in mystery, since none of the actual details is made public.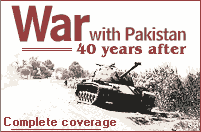 Consequently, even those like myself who possess some knowledge of the actual events need to piece these together with educated speculations to fill in the gaps. Today, 40 years after this war, the true story remains untold.
Within the military an effort has been made to detail and analyse the actual events, but even these efforts might not be the whole truth, nor have they been made public. Therefore, those who choose to read this version with skepticism might be more sensible than those who consider this an accurate version, but I will attempt to relate the events as I am aware of them. If these read like a comedy of errors, I can only suggest that occasionally truth is indeed stranger than fiction.
Early the same year Pakistan army had successfully defended itself against the Indian attempted incursion in the Rann of Kutch, but that chapter was closed since the dispute had been referred for arbitration. Why therefore should Pakistan embark on a venture that might lead to war remains an unanswered question to date, particularly when we were aware that such a venture in which we were considered the aggressor would result in the severance of aid from the US, which ultimately happened?
It is a matter of historical record that Zulfiqar Ali Bhutto, then foreign minister, convinced Ayub Khan, the president, that the Indian response to our incursions in Kashmir would not be across the international boundary and would be confined to Kashmir.
He must have offered powerful diplomatic arguments as forcefully and articulately as he could, but despite that I find it difficult to comprehend how Ayub accepted such an argument which was militarily untenable and, while Ayub could be accused of many things, he was far from being militarily unwise.
Secondly, the undertaking of guerrilla operations necessitate special conditions, not only must the terrain be suitable, which it was, but there must be guaranteed local support, without which guerrilla operations are not sustainable. Preferably there should be a preliminary reconnaissance and liaison which sets the ground for such an operation.
For some obscure reason, Pakistan undertook Operation Gibraltar, without preparing the grounds for it, or seeking guarantees of local support, or even attempting to assess the mood of the Kashmiri people. They only relied on the assessment offered by some adventurous element of Kashmiris from Azad Kashmir without verifying this assessment. One cannot but wonder why? What was the reason for such haste, even if such an adventure was to be undertaken? I am afraid that I can only speculate an answer to that question.
1965 witnessed a number of events. First, two of Ayub's sons kidnapped the daughter of the IG Police. This was more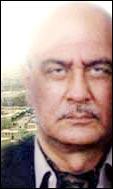 than even the ever loyal Nawab of Kalabagh could bear and, when Ayub prevented him from taking any action, he resigned.
1965 was also the year that Ayub contested the elections against Fatima Jinnah. Personally speaking, her election to office would have been disastrous and, in my opinion, Ayub would have won any way.
Nonetheless, not only did two of his sons open fire on demonstrators in Karachi killing 30-odd people and wounding many more, but it was commonly accepted that the elections had been rigged. There were also a number of other incidents that began to come to light in this period, relating to Ayub's nepotism.
As a consequence of all these events, Ayub had lost a lot of political ground. Perhaps he felt that by becoming the liberator of Kashmir he would redeem himself in the eyes of the people, or that through such a venture he hoped to unite the people, for there is little doubt that there has never been greater unity in the country than in the period of the war and immediately after.
Whatever his reasons, Pakistan went into Operation Gibraltar without any preliminary preparations and undertook a guerrilla operation inside Indian held Kashmir with a large number of regular soldiers, some SSG elements and a smattering of irregulars, expecting to be welcomed by the local population and raise them up in arms against the Indian government.
They were destined to be rudely disillusioned.
Far from rising up in arms, the local population denied any support and, in many instances handed over the infiltrators to Indian troops. An act for which they should not be held to blame in any way, since by then they were reconciled to staying within the Indian Union and Pakistan had made no preparations for such a venture.
It was to take another 24 years for them to rise indigenously against the Indian Union. Gibraltar soon became a disaster. The majority of the infiltrators were captured by the Indian troops, though some managed to ex-filtrate.
In 1965, the division responsible for the defense of Kashmir and Northern Areas had about 400 miles to defend and was stretched thin on the ground. Gibraltar necessitated the release of more troops for infiltration, since acclimatization was a major consideration and these were the only troops acclimatized to operate in the inhospitable terrain of Kashmir.
The failure of Gibraltar was followed by a number of Indian assaults on various posts held by the Pakistan army which fell to the Indians. Major General Akhtar Malik, the divisional commander, was an intelligent and bold commander who led from the front.
However, in this situation there was little that he could do; stretched thin on ground, with little or no reserves, with a front of 400 miles to cover, he could not even reach the localities under attack, let alone influence events in any way. Since Gibraltar had been planned to succeed, there were no contingencies catering for its failure, another inexplicable oversight, since all militaries are taught to consider all possibilities and be prepared for the one they have not thought of. It was in this environment that Operation Grand Slam was launched to set things right.
Next: Why Pakistan lost Akhnur