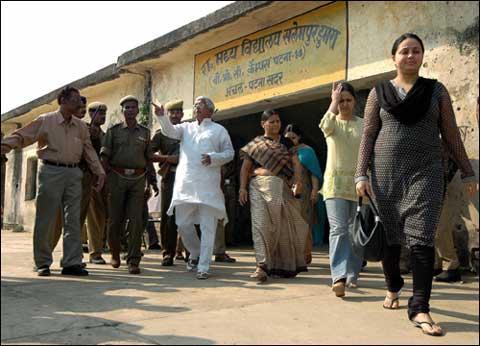 Railway Minister and Rashtriya Janata Dal supremo Lalu Prasad Yadav and his family cast their votes on Saturday in the last phase of the Bihar assembly polls.
Soon after voting, Lalu said there was an 'undercurrent' in favour of his party and that would obtain absolute majority.
Minister for Railways Lalu Prasad Yadav gestures as he, along with his wife Rabri Devi and daughters, leaves a polling station in Patna after casting his vote in the state assembly elections.
Photograph: STR/AFP/Getty Images