Former India cricket captain Mansoor Ali Khan Pataudi, wanted in connection with a black buck hunting case, on Saturday surrendered in a court in Jhajjar, Haryana.

He was remanded to a day's police custody.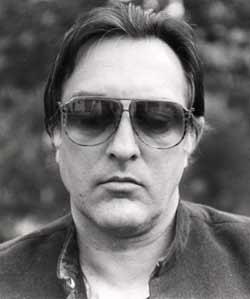 The Punjab and Haryana high court on Friday had dismissed Pataudi's anticipatory bail plea.
Pataudi allegedly had shot an endangered black buck near Jhajjar during a hunting expedition with friends on June 3.

Pataudi was the only one to surrender from among the six accused in the case, Jhajjar Senior Superintendent of Police Hanief Qureshi said.
While one of the accused Madan Singh was on regular bail, six others are still elusive.
A team of Jhajjar police, including Qureshi and Deputy Superintendent of Police Sumit Kumar, questioned Pataudi at the Jhajjar police station, police sources said.
Pataudi, husband of Film Censor Board chairperson Sharmila Tagore, and seven others were facing charges of hunting an endangered black buck and two rabbits in a sanctuary.
The Police sought two days' remand of Pataudi, but was given one day remand, his lawyer Bhushan Arya said.
Arya also said that Pataudi has moved a regular bail application in the court, which has issued notice to the state government and the police.
The court, he said, will hear the bail application after getting the response of the government and the police on the notice.
On the reasons for Pataudi not surrendering earlier, Arya said, "Till June 17, he had a chance of getting anticipatory bail, hence he had not surrendered. He surrendered on Saturday after the high court rejected his bail plea."
Pataudi and seven others- Shashi Singh, Dayal Singh, Shaheed Ahmad, Daya Suddin, Mohammad Ayub Khan, Karam Singh and Balwan were booked under various sections of the Wildlife Protection Act following the recovery of the carcasses of a black buck and two rabbits from their vehicle earlier this month.
Jhajjar police had summoned them thrice, asking them to join the probe.
Police had unsuccesfully conducted raids at several places in Haryana, Delhi and Uttar Pradesh to nab them. They had recovered a Maruti Gypsy which they claim was used during the hunt.
If found guilty they face a jail term of up to seven years and a fine of Rs 25,000.

Also see:
'Killing a black buck is like killing our Guru'