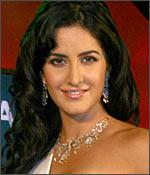 Just who are Bollywood's most powerful celebrities? Most importantly, how do we define powerful?
Are we talking merely talent or box office success or is it much more than that?
If going by salaries, then someone like Katrina Kaif who commands an impressive paycheck can be called powerful. Popularity wise, too the actress would win hands down.
Looks like it's a combination of all these factors that really make a star powerful. What do you think? Who, according to you, are Bollywood's most powerful celebs?