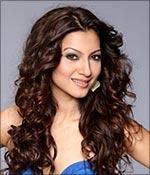 There's no dearth of good looking men and women on television these days.
From Rajeev Khandelwal to Gauhar Khan, all these actors have quite a bit of sex appeal.
But that is just our opinion. What do you think?
Who do you think are the sexiest stars on TV? Tell us!