Rohan Sippy, director of Bluffmaster, was given permission to shoot on The Great Wall of China for his Chandni Chowk To China, something -- he claimed at a press meet in New York October 31 -- Mission Impossible was not allowed to do.
Sippy, the producer of Chandni Chowk To China, which stars Akshay Kumar and Deepika Padukone and is set to release in January 2009, said China was a learning experience for the cast and crew, especially because of the language barrier.
"There was a lot of lost in translation happening," said Sippy. "We had Chinese crew and Thai crew. So a lot of people from different places, and we had to make sure that everyone understood what was going on.
"We had Roger Yuan, who had to speak Hindi in the film," Sippy continued. "He had to learn the language without any knowledge of it. It was an amazing experience, translating the language, making him understand the expressions and focus on the acting."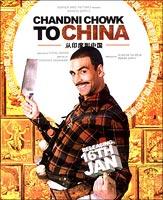 Gordon Liu, another actor, did not speak English very well and needed an interpreter so that he could understand his part.
Sippy said that it is a hundred percent Indian film "picking up Akshay Kumar from the narrow alleys of Chandni Chowk [in Delhi] and putting him in the Great Wall and the landmarks of China. But the writing is very much of the same tradition that we grew up loving -- the movies of Manmohan Desai or what my dad [Ramesh Sippy] made with Mr [Amitabh] Bachchan in them. We tried to emulate the spirit of the fabulous entertainers of that era."
The red tape in China was another hurdle, he said. "Understanding the customs in China and the right way of doing things took up a lot of our time as well."
Asked how the collaboration with Warner Brothers happened on Chandni Chowk To China, Sippy said the Hollywood studio had been looking for an opportunity to work in Hindi films when he met them. With their presence in China it became easier for him to shoot Chandi Chowk To China with them.
The idea of integrating kung fu and martial arts could not have happened if the movie was not set in China, he added: "It would look strange in a Hindi film if it was not in China. The excuse to do kung fu was to make the film in China."
He said Akshay Kumar was an automatic choice for the role of Sidhu, the protagonist.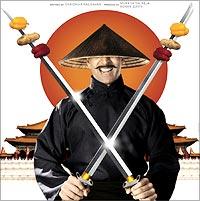 "[Scriptwriter] Shridhar [Raghavan] and I were so clear that he was the only choice for the part. I don't think we could have envisioned any other actor in the role. Akshay has breathed life into this role. People will feel sympathy when he is a fumbling Sidhu and will cheer when he beats up the bad guys. There are very few actors who can convince the audience to accept them as a simpleton and as a kung fu expert within the same movie," Sippy said.
He expects Warner Brothers to give the movie a wide release in the US. "I hope this movie receives some mainstream audience but the main target is the Indian audience here," he added.
He did his bachelor of arts from Stanford University.
"At Stanford I studied philosophy of statistics, philosophy of applied physics and all sorts of random subjects that have no practical application; but I am using every bit of it in all my movies," he said.