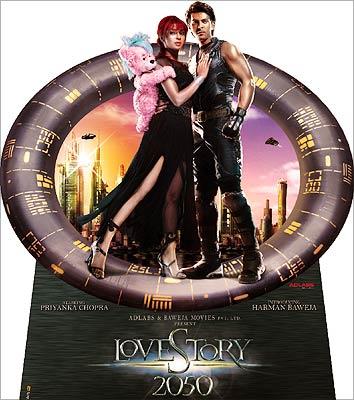 Priyanka Chopra's sci-fi film, Love Story 2050, will see her wear red hair! Yes, the brand new look has been designed by Thea.
"We spent more than six months trying to figure out the right look," says Harry Baweja, the director of Love Story 2050. "The idea was to give them a look that people could imagine and relate to in future. We didn't want them resembling aliens or looking as if they've landed from Star Trek. The film is set in the future but it's not about space travel."
Being made on a lavish budget of Rs 40 crores, the film will introduce Baweja's son, Harman.
"The biggest challenge was to push the boundaries of fashion and take it 40 years forward without losing the essence of the characters and keeping them in the believable zone at the same time," Thea explains.
Love Story 2050 will release in June.