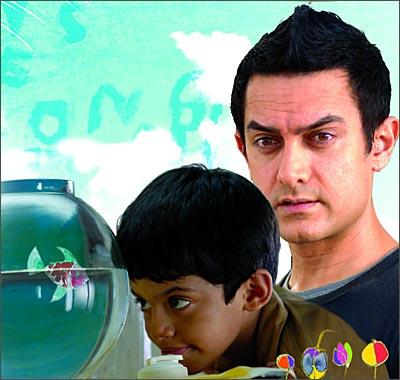 The first pictures of Aamir Khan's new film
Taare Zameen Par
are finally out.
The film, which sees him play teacher to a dyslecix boy (played by Darsheel Safari), is his first attempt at direction.
It is also produced by Aamir, the second production after the big hit, Lagaan.
Will the man repeat his Rang De Basanti brilliance in Taare Zameen Par? We'll find out when the film releases on December 21.