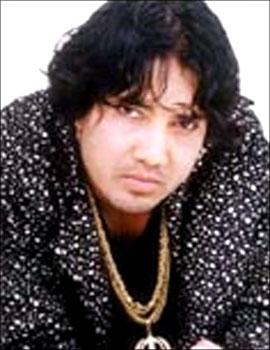 We asked readers to tell us if they had grown up or studied with movie or television celebrities. And we got a great response!
Sharing his memories is Amit John, who shared the stage with singer Mikka Singh.
I still remember the time when a young Mikka played guitar and backing vocals for his brother's (Daler Mehndi) band in some of the Delhi weddings.
Daler Mehndi was not famous then.
I became friends with Mikka when Daler Mehndi's band was selected to play at my friend's wedding in Vikas Puri (Delhi).
As I was also a music lover, Mikka and me bonded over the two days of the festivities. We even sang a song on stage together. I asked Mikka if I could join the band, and he happily said that he would talk to his brother about it.
One year after the wedding, Daler's first album was released (Bolo Tara Rara) followed by Mikka's a few years later.
I met Mikka after the album was released at Delhi's Radisson Hotel, where I was with my friends. He recognised me. He was very nice.
It has been six years since I met or spoke to him.
Grew up with a star in the same neighbourhood? Studied with them in school? Had a star friend in college? Hung out at the canteen together? Bunked classes? Maybe even hit on the same pretty people?
What were they like? What did you think of them then? Did you ever foresee their success?
We look forward to hearing from you.