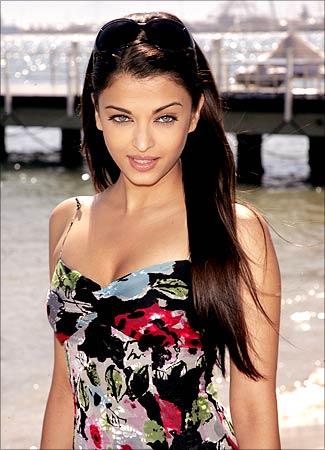 W
e asked readers to tell us if they had grown up or studied with movie or television celebrities. And we got a great response!
Sharing his experiences is Shailesh Virani, who studied with Aishwarya Rai.
Also read: I studied with...
Mallika Sherawat
Sushmita Sen
Vidya Balan
Madhu Sapre
Shamita Shetty
Aishwarya Rai
Celina Jaitley
Shah Rukh Khan
Sakshi Tanwar
Shahid Kapoor
Isha Koppikar
Sonu Nigam
I remember studying with Aishwarya in the second year of junior college, in D G Ruparel, Matunga, Mumbai.
She was a very down-to-earth student. She was a model at that time.
She was in my class for biology, chemistry and physics. She was in my batch as her last name started with R and mine was with V.
Once, I had lent her a compass for the physics practicals. I am not sure if she would remember this. But she may remember her friends, Jagruti Mehta, Nikita and Sanjay Upadhya. I even remember a student (I don't remember the name), who was so mad about her that he would always ask other students to switch places during the chemistry practicals so that he could be near her.
I am happy for what she is today.
Grew up with a star in the same neighbourhood? Studied with them in school? Had a star friend in college? Hung out at the canteen together? Bunked classes? Maybe even hit on the same pretty people?
What were they like? What did you think of them then? Did you ever foresee their success?
We look forward to hearing from you!
Photograph: Getty Images