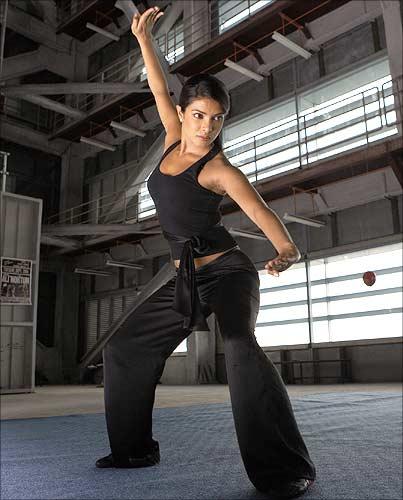 We've been gladly swamped with all the buzz about Farhan Akhtar's upcoming Don.
From initial pictures, to the lukewarm soundtrack. From your take on how the old music was better, to the first shots of the new Khaike paan.
But while Shah Rukh Khan has dominated the promos and the publicity, Don is also about Roma, the feisty fighter played mesmerisingly by Zeenat Aman in the original.
So while we've all seen glimpses of Priyanka Chopra in the promos, here's a shot of the actress getting her martial arts training right.
Well, at least she's looking lithe enough.
You get to see her in action in a couple of weeks. Don releases for Eid/Diwali on October 20.