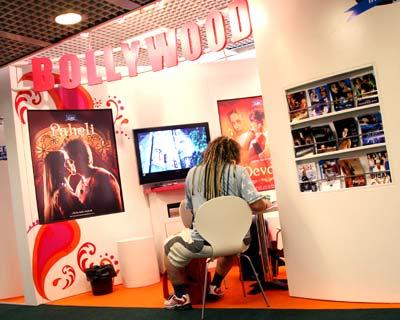 Bollywood is on sale... as is every other film industry in the world at the Cannes Market section.
Complete Coverage: Cannes 2006
In this picture taken Monday, a visitor browses through a Bollywood stall at the marketplace, where producers and distributors hunt for international markets for their wares.
Going by the reports this year, the 59th Cannes Film Festival is doing great in terms of red carpet glamour, but the real business end of the festival -- that keeps it lavishly afloat -- seems to be going slow.
Photograph: Valery Hache/AFP/Getty Images