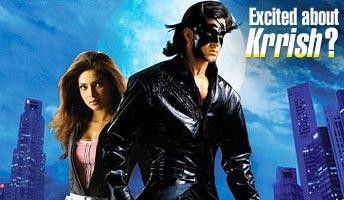 In one of the year's biggest films, Hrithik Roshan and Priyanka Chopra star in Krrish, the sequel to Koi... Mil Gaya, that promises to be a special-effects epic.
India hasn't had a superhero film for a very long time, and this could just have good timing. A week after Krrish releases on June 23, Hollywood's Superman Returns hits theatres on June 30.
Are you excited about Krrish? Are you just waiting to see Hrithik in his first movie release since Lakshya? Or would you rather catch Superman Returns? Tell us yaar.