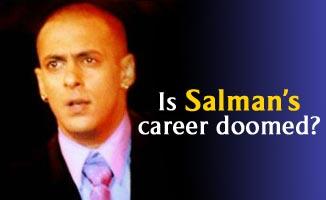 Salman Khan has been sentenced to a year in jail for killing blackbucks.
The star's producers were already seeing red when tapes of his purported conversations with then girlfriend Aishwarya Rai were released to the media.  
The controversy halted his film shoots for a while, and caused sizeable losses to the producers.
Do you think the prison term will jeopardise his career? Or will he bounce back, as he always seems to do? Share your thoughts with us.
Don't Miss: Salman: Controversy's Child