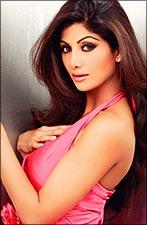 A local court in Madurai issued non-bailable warrants against actresses Shilpa Shetty and Reema Sen for 'posing in an obscene manner' in photographs published in a Tamil eveninger. A non-bailable warrant has also been issued to the eveninger's editor, Murugan.
Judicial Magistrate II, Seetharaman, had been issuing summons on a petition filed by one Dhakshinamoorthy, an advocate in Madurai, from February 15. The judge had earlier ordered the actresses to appear before him on March 10. Subsequent summons also did not elicit any response. The summons were also published in newspapers in Hindi and English. However, the actresses failed to appear in court. Hence non-bailable warrants were issued.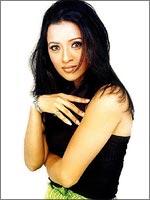 The petitioner submitted that the paper had carried 'very sexy blow-ups and medium blow-ups' in its issues in December 2005 and January 2006. The petitioner said this violated the Indecent Representation of Women (prohibition) Act and Young Persons Harmful Publications Act and IPC Sec 292 (sale of obscene books).
Apart from misleading the youth, the pictures would increase violence against women, the petitioner contended. The pictures should be confiscated under the provisions of the Press and Registration of Book Act, 1967, he demanded.
Shilpa was unavailable for comment as she is travelling to New York, where she is attending a Bangladeshi convention.
Her spokesperson, Dale Bhawagar, claimed that she had not received any court notice, summons or warrant. She had heard of the case only from the media, and her lawyer would respond after she receives the notice.

He also said the photograph in question was a freeze-frame shot from a Kannada film called Auto Shankar that Shilpa starred in. The picture had been used on publicity hoardings, and the Tamil eveninger  in question had reproduced it. 
Inputs from A Ganesh Nadar