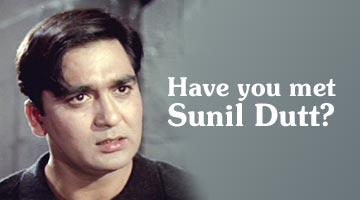 Kind. Compassionate. Gentle. Determined.
There were many facets to actor-politician Sunil Dutt, who passed away at 11 am this morning.
Despite suffering from a spate of tragedies -- his wife, former actress Nargis, unsuccessfully battled cancer; his son, actor Sanjay, was jailed as a conspirator in the Bombay riots, the case is continuing though the actor is out on bail – Dutt never lost the will to fight.
He was always spotted with a smile on his face.
Dutt was undoubtedly a man of the masses, and he never feared to reach out.
Many of you must have met with him in his many avatars.
Share your experience with us. Let us know of the moments you shared with this admirable personality.
Image: Uday Kuckian