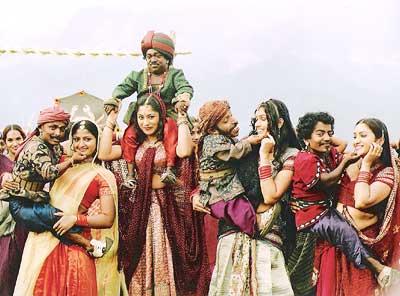 Malayalam director Vinayan, who has made several films on physically disabled people, has now made a film on modern day Lilliputians.
The film is about an island where the men are dwarves, while the women are normal and very beautiful. Like mothers carry their babies, these women carry their husbands around.
A few soldiers discover the island when their airplane crashes in the sea near the island.
The film is aptly named Atbhutha Dweep (Wonder Island)
To shoot the film, Vinayan had to bring in more than 300 dwarves from all over the country, a rare feat.
"Nobody has assembled 300 dwarves in one place for a film. So we have intimated the Guinness Book of World Records to include our effort," he says.
Atbudha Dweep has also caught Hollywood's eye. The California-based Dream Makers Production company is bidding for story rights of the film.