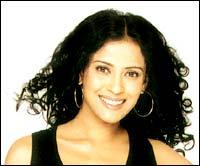 Nandana Sen was last seen as Rani Mukerji's sister in Sanjay Leela Bhansali's Black.
This Friday sees the actress paired opposite Ajay Devgan in Mani Shankar's Tango Charlie, which Nandana calls "an anti-war war film."
Nandana has just signed up to play the Indian lead in Salman Khan's much-discussed Hollywood debut, Marigold, directed by Willard Carroll and starring Hollywood teen comedy actress Ali Larter.
In this conversation with Entertainment Correspondent Raja Sen, Nandana spills the beans about her newest project, talks about her love for comedy, and more.
Your latest signing, Marigold, has been much hyped because it is been touted as Salman Khan's Hollywood vehicle. So what's the film about?
Marigold is a really cute, funny romantic comedy, which draws its inspiration from Bollywood movies.
The film is a very charming story about an American girl called Marigold who comes to India and finds love, in the form of Salman Khan. He's engaged to be married, and I play his bride-to-be.
Does that mean you're eventually jilted at the altar?
(Laughs) I can't tell you that! You have to watch the movie, dude!
When is Marigold starting shooting?
We're travelling to Rajasthan this week, and we start shooting on Sunday.
How does it feel being a part of this production?
I'm very excited. I've been looking forward to doing something light hearted, and all my films, with the exception of It's A Mismatch, have been very intense and dark. So I'm really looking forward to the experience.
Also, I think Ali's (Larter, the film's heroine) a very gifted actress, and a lot of fun. I've met her and she's really sweet.
I'm really looking forward to working with her, and with Salman Khan.
I don't really know Rajasthan, so while this might not be the best time of year to spend in that region, spending two weeks in a palace in Rajasthan ought to be fun!
| | |
| --- | --- |
| | More on rediff.com! |
| | |
What attracted you to the script?
Willard Carroll (the writer and director) has written a charming story, influenced by his great love for Bollywood movies. It's a very sweet, affectionate and funny film, which are things our best romantic comedies have always had -- like the films of Hrishikesh Mukherjee and Basu Chatterjee.
The best romantic comedies have a certain kind of intelligent yet light-hearted and fun-loving quality.
What about your character? You play Jaanvi…
She's very impulsive. A feisty girl, she's very loyal. She's from India, but has spent a large part of her life in Los Angeles. She's a girl who's very Indian in her values, but has been exposed to a Western outlook. She's quick-witted, and thinks on her feet. She is extremely loyal to the people she loves.
So between Shyamoli (her Tango Charlie character) and Jaanvi, which of the characters are you more like?
Hmm. I can't really comment on it without giving more of the story away. There's definitely a way in which I am like Jaanvi, in that I'm very Indian, but there is a Western component in my outlook and upbringing as well. But in certain other ways, I'm absolutely unlike her.
Similarly, with Shyamoli, I'm sure there's a sort of pampered Bengali princess in me somewhere.
The pampered Bengali princess doesn't come to the fore?
(Laughs) It has been known to come to the fore, yes. But, you know, not 24/7!
About your leading men in the films: these are your first big romantic roles, so is it easier for you to emote romantically when you're personally attracted to the star in question?
I don't really have the experience to answer that. I haven't done a lot of films yet, and most of my films have been without romance, for instance in Black and Ram Gopal Varma's My Wife's Murder.
Ajay Devgan is such a fine actor and easy-going person that it was great working with him. And he's also a very attractive man, of course.
Probably this is a question I could answer properly after being in a situation where I'd have found it hard. That hasn't happened.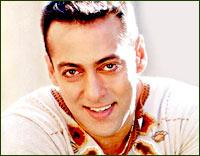 I think Salman is really cute! He also seems like a very nice and warm person. I've just met him very briefly. From his films, and from meeting him, I think there's a certain kind of innocence he has that's pretty rare.
Do you like Tango Charlie?
Yes. It's a very powerful film. What drew me to it, when I was offered the role, was that it's a very ambitious and worthwhile genre. To make an anti-war war film is a very brave thing to do, and no mean feat. So I loved what the film was about when it was narrated to me, and when I saw the film, I was really moved.
The film really humanises the characters. It doesn't glorify war, or soldiers in the way that our films usually do, but it does show the brutally of war unrelentingly. It shows how the personal lives of soldiers involved in wars get absolutely destroyed.
There are also some very specific moments in the film that are very thoughtful and crystallise what the film is about, and it's structured in a very clear and smart way. Director Mani Shankar likes to call it the 'emotion in the action.'
What about your character in the film?
It was a really fun character to play because for the first time I was playing a Bengali. So I incorporated a lot of Bengali-isms -- like the way she speaks Hindi, and the tone of voice. Also, she's bossy and imperious, like Bengali women often are (Smiles).
She assumes she's always right, yet there's a side to her that's so feminine and childlike, and at the same time, sensuous.
It was an interesting role to play also because this character's life in the film is compressed into a day. You really see her grow from a child into a woman over one day. You see her grow from this pampered princess type to this woman on the run, in the face of the greatest trauma that she could experience.
Most importantly, Shyamoli has a very important symbolic role in the film, which has to do with the fact that even though wars are fought in the battlefield by men, women pay very heavily. Shyamoli represents how women become casualties of war. We always assume war is a male business but women suffer enormously.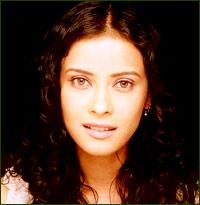 When you say you're doing the Bengali-isms, and incorporating them into your accent as well, aren't you dangerously close to further exaggerating an already silly film stereotype?
No, of course not. But instead of making it sound like any other girl speaking Hindi, it just sounds like a Bengali girl speaking Hindi. In fact, it isn't even as much about the accent, as I've improvised and used actual Bangla in speech -- phrases and idioms that I've then tried to translate. Which sounds absurd. Because they lose their touch during literal translation. So it's little moments, little touches like those.
The worst thing that you can do when you're trying to underline a certain regional aspect of a character is turn into an exaggerated stereotype because, in that way, you're actually denying the very regionalism of the character, rather than enhancing it.
You describe Shyamoli as a very nuanced character. But a lot of the time, a character's journey from script to screen loses a lot of those subtleties. Has anything like that happened here in Tango Charlie?
I can't tell because I'm very critical of myself. I don't really like to see myself on screen. I always find things that I'd have liked to do differently.
Also, a lot of scenes that we were supposed to shoot, didn't get shot, for various reasons, so there was a definite difference. What we shot was definitely what was narrated to me, but there were also some extremely nuanced and complex scenes which defined Shyamoli's character, which unfortunately, we could not shoot.
Is that disappointing?
Of course, as an actor I was disappointed because you look forward to doing scenes that are challenging and that go a long way in characterising the role, and these were scenes like that. They also included the characters falling in love. So yes, as an actress I am disappointed.
But by no means am I disappointed in the movie, or by my role in the film. I just hope people connect to the character in any case. The role is definitely still a very critical role in the film.
Okay, because that's important. Most action films see the female characters relegated to roles of eye-candy, and I'm assuming you'd like to avoid that.
Of course! Although I'm not opposed to being eye-candy, so long as I have something to actually do other than be just eye-candy…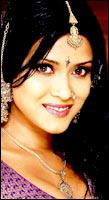 So you're okay with being 'eye-candy as well'.
(Laughs) Exactly. The 'as well' part is key! Okay, Tango Charlie is actually about Bobby Deol and Ajay Devgan; it's not a film about the women.
But Shyamoli's character brings out of Ajay Devgan's role that you don't see in the film. He's a tough military man, issuing orders, cuts no slack, but suddenly he's in a situation with this girl and he doesn't know how to deal with her. He seems kind of intimidated. It humanises him, and makes him an even more lovable hero.
Besides, there's quite a bit of comedy in their interactions early on in the film, which comes as a bit of relief for the audiences. Which is something I really enjoyed doing, because, while I've done comedy before on stage, my film roles have been these intense, dramatic, soulful characters. So it was fun to do comedy in a very broad way. It's very mainstream comedy. It's not slapstick, but it is kind of physical.
In summary, I don't think we can write off Shyamoli as an eye-candy role.
Are there any particular incidents that you can remember from the making of Tango Charlie?
The very first scene that Ajay and I shot together was fun. It was this physical comedy scene, and in a way that broke the ice. It was a fun scene to play out, and it's also a scene that plays to the galleries.
And we all know that Ajay is an excellent actor, but I haven't seen him in a lot of comedies. So this interaction with him was great, and he's so wonderfully precise. He underplayed the moment so well, which kept the scene from being ridiculous. His performance just brought a layer of subtlety to the film.
We shot in Hyderabad, which is always fun because it's a city where I have a lot of friends.
There were a couple of scenes that were a little difficult for me to shoot in terms of my comfort level, but I trusted the director.