M
usic director
Ismail Darbar
recently composed music for Subhash Ghai's
Kisna
.
Though the movie bombed, Kisna's music fared well, and Darbar managed to shine in spite of sharing credit with the legendary A R Rahman.
Darbar believes his work on Kisna was, in fact, better than Rahman's. "My work has always been better than Rahman's. Hum Dil De Chuke Sanam was better than Taal, and Devdas was better than Saathiya," he says.
He tells Contributing Entertainment Correspondent Patcy N how he got Kisna because his work was good. The first of a two-part conversation: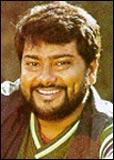 Rahman did not have time to compose the music and Subhashji wanted to start his film. So he approached me. Subhashji had spoken to Rahman earlier about the joint music direction as we did not want any misunderstanding.
I do not usually do movies where there are two music directors. But Kisna was special.
People have told me my work was better than Rahman's in Kisna. No one has told me otherwise. It could be because I have made eight songs while Rahman has created only two.
But my work has always been better than his. Hum Dil De Chuke Sanam was better than Taal. Even Devdas was better than Saathiya.
But it is destiny that he got international fame. Angrezo ne uska haath pakad liya hai toh logo ko lagta hai ke yeh kuch zyada hi hai (Foreigners encouraged him so people think he is very good).
I am not saying this because of jealousy. This is the bitter truth.
| | |
| --- | --- |
| | More on rediff.com! |
| | |
Whenever my work is good and he takes the awards, I feel bad.
I wonder why people run after name and fame, and not good work. Kyunki hamare yahan bahut kum akal ke log hai (we have very few intelligent people here). We see some foreigners holding someone's hand, and he becomes a big man.
But the foreigners have also praised my work in Hum Dil De Chuke Sanam and Devdas.
Rahman (below, right) and I have not worked together on any of the Kisna songs. His two songs were recorded even before I started work on the film. I didn't even speak to him for any of the tunes and nor did I listen to his songs before I composed mine.
I was told that Kisna is set in the 1940s. So I started visualising the songs in that period. If there were a qawwali in the nawab's haveli, how would it be? Besides, it should also appeal to the new generation. I am happy I have done justice to the film.
I have learned music since I was 13 years old. The biggest advantage is that one can create music of any country. Once you listen to its style, you can present the music in your own way. You don't have to steal it.
But for Kisna, I didn't listen to anything. I just looked up what kind of musical instruments were available in those days. Kisna is not like Asoka where the film moved in one direction and the music in another.
If I had done such work, I would have criticised myself. Take Deewangee . When I saw it, I liked it so much that I told director Anees Bazme to remove the song from the film, as that would enhance the movie. But he thought I was joking. I am the type of person that if I don't like my work, I will admit it.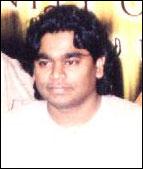 There was a great amount of understanding between Subhashji and me. For example, Kisna had a vocalist Ustad Rashid Khan. We recorded Rashidbhai's voice without any music. But the song was not going to be used in the film. So Subhashji asked me why I was wasting time on this song, as it would not be used.
But I replied we must use a singer as powerful as Rashidbhai.
Later, I thought we should use the song in the film. So I arranged the music according to the film. When Subhashji heard the song, he fell in love with it.
The song, Kahein ujadi moree neend, was used in the beginning of the film, when the titles roll out.
I have launched a new singer Ayesha I Darbar, who also happens to be my wife. She sang the title track, Kisna hai and Chilman.
No one will believe me, but I had composed Chilman in my dream! I had dreamt about this song for three nights! It is my favourite in the movie, and also the toughest.
Subhashji and I worked on the music for 92 days. We don't get satisfied very easily.
I visited on the sets only once -- when the song, Hum brahmasmi, was being picturised on Isha Sharvani.
We actually had another title song in mind, which was finalised. But one day Subhashji came to my house with his assistant and said he wanted to listen to the song again. After he heard it, he decided to do it in a different way. Mein bahut junooni aadmi hoon jab aisa kuch hota hai. Mujhe aisa lagata hai kya aap ek mahine se behere the kya? (I am a very passionate person. When this happened, I wondered if he was deaf for the past month!)
When I started working on the new title track, I asked him to be present for the entire composition. Now, it has become very popular -- Woh Kisna hai.
I get a lot of calls from my fans, who have liked my songs. These are not people from the film industry but common people. It is satisfying that today's generation liked the songs.
People seem to think now that I can create music for period dramas only. I can't change everybody's thinking. If a director comes to me with a new type of music, I will prove myself.
I have learnt to play the violin. It is not difficult for me to make music of any style. I just need to understand it. But I don't feel scared about being typecast in period dramas because making music for such movies requires guts. What I am doing is not easy. God has given me talent.
Don't miss the fireworks. Catch the next part of Patcy N's conversation with Ismail Darbar tomorrow!