The world celebrated Father Day's on June 19.
To mark the occasion, rediff.com decided to ask some prominent sons and daughter of Bollywood about their fathers.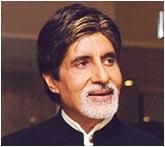 Amitabh Bachchan
Needs no introduction

My relationship with my father was always formal. I loved him in my own way. In those days, children were not allowed to be  effusive and vice versa. I somehow missed that sense of camaraderie. I had decided long ago that I'd share a far less formal rapport with my own son when I would have one. I wanted to make my son my best friend. And Abhishek is my best friend.
We share the same tastes. We exchange jokes -- even dirty ones -- just like any two friends. He wears my clothes and shoes, though I don't wear his.
Of course, I miss my father. Isn't it natural?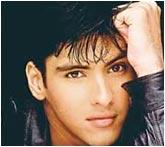 Sammir Dattani
Actor, Uuf Kya Jaadoo Mohabbat Hai
Actually, my father wears my shoes more often than I wear his! I've a collection of sports footwear which he borrows for his morning walks. I borrow his formal shoes for parties.
We aren't friends but we're catching up. Till a few years back he was a workaholic; so into his work that he knew nothing about chilling out. I introduced him to holidays and parties. 
Now, he enjoys letting his hair down once in a while. My dad has nothing to do with movies -- he's in the textile business. But I consult him about all my film offers. He looks at all my contracts before I sign them.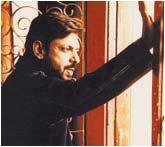 Sanjay Leela Bhansali
Director
I shared an uneasy relationship with my father when he was alive. But now, I've made peace with him. All my films are dedicated to him.
If you see Hum Dil De Chuke Sanam, Salman Khan talks to his father just as I do. I feel I connect with him now better than I did when he was alive.
My father was a gifted man with a great knowledge of cinema and classical music. But he did not get his dues as a filmmaker and he couldn't come to terms with his failure. We had to bear the brunt of his frustrations.
Looking back, I can see a lot of his influence on me. My love for classical music, my love for cinema… There's so much I could've shared with him if he was here today.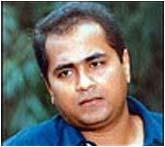 Vipul Shah
Director
Like all growing sons, I had my share of differences with my father.
A lot of what you see in Waqt is to do with my father.
Amitji's and Akshay Kumar's relationship replicates my own friction and bonding with my father.
Karan Johar
Director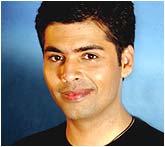 It's been a year since my father passed away.
Not a single day passes when I don't think about him.
For a long time when I was a child I thought of my father as my grandfather. He was so much older, and he had grey hair while I was still a child. 
We became very close during his last years. But just as we were becoming friends, he was snatched away.
Asha Parekh
Former actress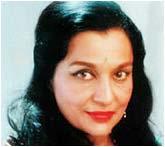 After my mother's death, my father represented both my parents. And he always said I was his son, rather than a daughter.
His death recently orphaned me. With both parents gone, you have nowhere else to go.
I miss my father terribly. But I know he is with me even though I can't see him.