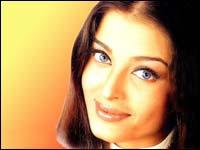 Aishwarya Rai begins work on her first Hollywood project this August.
The film, entitled The Last Legion, will be shot in Tunisia, Capri and Slovakia. 
It is a classic period drama featuring Ben Kingsley (Gandhi) and Colin Firth (Bridget Jones' Diary), with Ash as the only female lead.
Ash isn't allowed to speak about the costume drama as yet. But it's reliably learnt that the Dino De Laurentiis production is to be shot with an estimated $70 million budget.
The project's buzz was so positive at Cannes last month that Harvey Weinstein (who recently left Miramax to start his own production and distribution company with his brother, Bob) immediately bought the North American distribution rights to Last Legion.
| | |
| --- | --- |
| | More on rediff.com! |
| | |
Doug Lefler, who directed several episodes of the television shows Hercules and J.A.G., and served as the second unit director on Spider-Man, will direct the film.

Restraining from commenting on The Last Legion, Ash spoke about her international career. "There never was any doubt in my mind about which way my career abroad would go. Only the doubters back home seemed to feel I was imagining the offers from abroad, when in fact they were coming in constantly.

"Yes, I've been offered several international projects which I couldn't do because of date problems. When it came to choosing between a film in Bollywood and its international counterpart, I was very clear I'd always opt for the former," she says.

All said and done, Ash's career abroad is starting now. After (Gurinder Chadha's husband) Paul Mayeda Berges' Mistress Of Spices and Jagmohan Mundhra's Provoked where she plays Indian characters for an international audience, in The Last Legion she'll finally play a character that has nothing to do with her nationality.