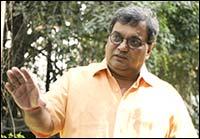 Subhash Ghai has been in Bollywood for 27 years now, and he has made films of every genre. But he is still more than willing to experiment.Kisna is his first period film, and his project after that is set to be his first all-out comedy.
In this concluding part of rediff.com's exclusive interview with Entertainment Correspondent Raja Sen, the Showman reveals what interests him most about cinema.
Don't miss the first and second parts of our series!
How did you develop an interest in cinema?
I have been an ardent fan of cinema since my childhood. I remember I was in school, and the magnanimity of The Sound Of Music impressed me. Then came Ben-Hur, The Ten Commandments. These were grand films, larger than life, with great music. Thereafter, I started studying films. I pursued music, drama -- acting, directing -- and all those faculties connected to cinema.
I studied at the Pune Film Institute for two years. I won't say it was just that which did it, because I had a self-cultivated desire, a faculty for cinema. But my knowledge was scattered. The institute assembled things together in my head. I developed a cohesive understanding of what cinema is. Those two years were very important at a formative stage. It's important to have creative education. You are always a student. I'm still learning from the younger generation, from independent cinema. I follow film festivals, and work by new directors.
| | |
| --- | --- |
| | More on rediff.com ! |
| | |
I understand your initial fascination with cinema, but did you always want to be a director?
When young, you perceive actors are the stars -- the media gives them the headlines. Hardly do you realise they're just borrowed personas. At first, I also thought I'd be an actor, then get into direction, but yes, direction was always something I wanted to do.
I joined the Film Institute in the acting course, but my interest led me to all the other courses as well. My interest was that of a director. The acting course helps me a lot now in writing realistic courses for my actors to portray.
So when you look a good performance by my protagonists, I would say that the credit goes to my study of acting, because it gave me the ability to write realistic characters for the screen. All my good characters were ones I wanted to probably play as an actor! (Laughs)
When studying cinema, which directors did you idolise?
My favourite director was David Lean. I watched Dr Zhivago and every film of his several times; I was an ardent fan.
In terms of Indian cinema, I was a big fan of Mehboob Khan and Guru Dutt, they really inspired me. I enjoyed Raj Kapoor as an actor, but those two were my idols. I remember saying Mother India will live forever, and it has! It's still as fresh after 40 years.
We can't make films like those anymore. It's actually a matter of shame that we can't. Mughal-e-Azam, Ganga Jamuna… The intensity and the poetry of those films isn't there. Not anymore. Now, it's all entertainment.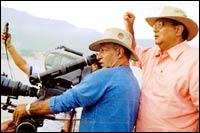 Mughal-e-Azam did very well even now. Why don't you think we can still make films like that?
What we really miss are great writers. Wajahat Mirza, Abrar Alvi were poets, and of the highest caliber. Even the directors came with a literary background -- Bimal Roy, BR Chopra, Mehboob Khan. They brought literature to cinema; Roy brought Sarat Chandra Chatterjee and Premchand to the screen.
This doesn't mean we don't have educated directors today. The problem lies in the relationship between the performer and the audience. In the 1940s and the 1950s, the audiences were upper-middle class people, and well educated. They used to like films like Pyaasa, Devdas, Mother India; they could appreciate subtle, sensitive subjects. They could understand the poetry of it.
But when the 1970s and 1980s came in, the labour class became the audience. The art became a 'poor man's cinema', and social melodrama was ushered in. Films became less poetic and more escapist. Romantic fictions were born, and the 'angry young man' films came to the forefront. Cinema got aesthetically deteriorated because the audience wouldn't understand!
Were you ever disappointed while bowing to the demands of making commercially viable cinema for the masses?
Inside, yes, I was very frustrated. Thought I knew that making a big hit would require a lot of compromise, I felt I wasn't growing.
I tried to make a good film with Karz, but it was a hit only in the cities, not in the interiors. It didn't do great business. It might have lived on for 25 years, but it didn't make great money. Then I realised that my business has to cater to the masses, my responsibility is to entertain them. So I started working on mass subjects and treating them appropriately.
Now, gradually, young, educated movie audiences are coming forth. The metros have multiplexes that allow all kinds of cinema to be screened to even smaller audiences. The audience itself is evolving. You can watch Jogger's Park. Even Taal is after a lot of evolvement – the audiences of the 1980s wouldn't have understood or appreciated it.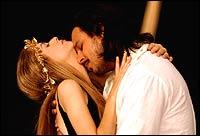 Do you watch your old films now?
No. When I see them, I feel funny. I look towards the future.
Are there any personal favourites among your body of work?
Not really. I might be attached to some scenes, some songs. But while making a film, you're so heavily under the insecurity of the box-office that finally what you produce is never what you start out wanting to! I've never been a 100 percent happy with any of my films, never made them the way I thought I should. I could have done better. But box office mechanics dictate differently. You have to safeguard the economics and realise that this is an entertainment business, the business of commercial cinema.
In retrospect, have you regretted any of your films?
That is always there in life. You keep making mistakes. Like in Yaadein, I changed the script. Because Hrithik Roshan became a big star, I tried to focus the story on his character. We were greedy. I should have stuck to my original script. Then I wouldn't have lost my dignity as a filmmaker. Because that dent is a big lesson to me. It still haunts me.
It is important not to compromise after a certain point, and with that film, we took too much for granted. It shouldn't have happened (pause) and it won't happen again, I'm sure.
In Hollywood, even more senior directors take on smaller projects in order to indulge their aesthetic sensibilities – like Steven Soderbergh or Spielberg. To make films they want to make instead of films they want to sell.
Now look at Swades. Ashutosh Gowariker wanted to make a film his way, he took a big star, got his own budget and freedom. Finally, what happens? The film is good, but it's not helping commercially. I made a good film, Karz -- it was appreciated only by the media and the gentry. But that's all. I had huge problems making my next film, Hero. I didn't get the finance!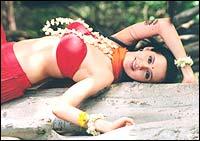 What I mean is a smaller budget film…
The media imposes its own set of expectations. I wrote Jogger's Park, so my team asked me to direct it, as I knew the plot and the characters perfectly. But the moment the 'Subhash Ghai' name is mentioned, people expect a blockbuster. So I asked an upcoming director to handle it, and worked behind the scenes. I was happy when the film was appreciated, and when people come to me today and express how much they liked the film, it gives me great satisfaction.
However, I am sure that one day I'll definitely work on a smaller budget film, a very small budget, and a film that is the kind that I would personally like to make. But it's too soon for me. My company and my shareholders want me to make bigger films, and now we're talking about one film a year.
Any ideas for your next film?
Most likely, I want to make a comedy. A fast, contemporary comedy about three youngsters. It's a hilarious plot. After Kisna, the period will be over, and we'll move to a future period. It'll be my first real comedy. Ram Lakhan had comic moments, but this will be a completely light-hearted bit. Of course, with some emotion thrown into the mix.
Mr Ghai's photograph: Jewella C Miranda