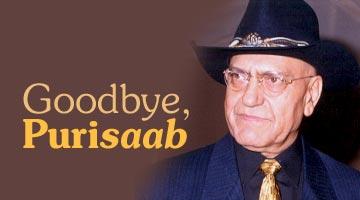 Audiences all over echoed Amrish Puri's declaration, 'Mogambo khush hua' in Mr India, hated him when Raakhee warned him 'Mere Karan Arjun aayege' in Karan Arjun, and loved him when he finally gave in and asked his daughter Simran to join Raj in Dilwale Dulhania Le Jayenge.
The thespian was last seen in Abbas-Mastan's Aitraaz, but Subhash Ghai's Kisna will be his last completed film.
After a long and distinguished acting career, Purisaab, who was 72, died of a brain haemorrhage on January 12.
Share your memories of this truly memorable actor, post your condolences.