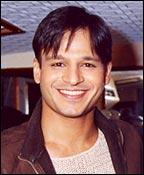 Dressed in denim trousers and a white shirt, Vivek Oberoi looked tired. He had just returned after meeting the tsunami victims in Tamil Nadu.
The actor has adopted Thevanapattinam, a small fishing hamlet, which was one of the worst hit on the east coast.
Vivek has been playing a pivotal role in the relief work for tsunami victims. "The media opened my eyes to the harsh reality. After reading the newspapers and watching the television channels, I felt I should do something for the people who are suffering for no fault of theirs," he says.
He tells Srabanti Chakrabarti why he decided to adopt a village and provide relief to tsunami victims.
My family and I left Mumbai on December 29 with six truckloads of relief material. When we reached Thevanapattinam, there was devastation all over. People were without houses, schools and colleges stopped functioning, there was hardly any sanitation… it was unbelievable! Whenever I close my eyes, I can see those scenes.
| | |
| --- | --- |
| | More on rediff.com! |
| | |
One day I was walking along the coast in Thevanapattinam and I saw this old lady sitting on the beach and staring at a picture in her hand. I went up to her and asked in my broken Tamil why she was looking at the picture like that. She said she had lost her son and wanted to die. I held her hands and told her that though I could not get her son back, I was like her son and could solve some of her problems. She broke down. I did not know what to do. But I knew that I needed to do something. That's why I adopted Thevanapattinam.
I have adopted a project for bringing back this village to life. People in Thevanapattinam earn a living from fishing. When I reached there, the villagers had no hope that things would return to normalcy. But after staying there for six days, I could at least restore some hope in them. I want this village to start functioning normally again.
When I reached there, I faced a lot of resistance. People from Thevanapattinam have tremendous self-pride. They were not ready to accept the relief material 'thrown' at them by government choppers. I helped the villagers reconstruct 200 houses in these six days and started three community kitchens. Two more community kitchens will be functional very soon. Women from the village preferred to cook in these kitchens rather than depending on Government relief -- such was their self-esteem!
Another lady came to me and asked me how to live life now that she had lost everything, including her husband. Since fishing is the main occupation there, there was no way she and her surviving daughter could live. We constructed a house for her and helped her start a provision store. It is not possible to explain in words her reaction after seeing all this.
I have also gathered 400 students and cleaned and reconstructed a college that was in bad shape after the disaster. If things go as planned, classes should start from January 10. The students have promised to help out in the relief work after their classes.
I am thankful to God that He gave me the opportunity to be a catalyst in the tsunami relief work. I have received help from all quarters, including NGOs, government agencies and my friends in the industry.
Vivek Oberoi will return to the village on January 5 to oversee relief operations.