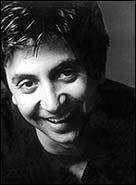 A
shvin Kumar
is the closest India has gotten to an actual Oscar hopeful this year. His terrific
Little Terrorist
is a nominee at next Sunday's Academy Awards, for Best Short Film.
In an interview with Raja Sen, the director discusses his big future plans, acceptance-speech jitters, and more.
Why so low-key, Ashvin?

Lagaan whooped up the hype mills like mad, and the media did its thing for Shwaas. You're an actual nominee, why aren't you out there soaking up the spotlight?
(Smiles) What would I have talked about? It has won at several festivals abroad, but they aren't very well known here. And the nomination news -- well, for a long time the film had made it to the shortlisted ten films, but it's only after the actual nominations were announced that I wanted to breathe the news to the media.
| | |
| --- | --- |
| | More on rediff.com! |
| | |
And now you are nominated. So how confident are you about the film's chances?
After that phone call, to be honest, I'm reasonably confident. Short films are usually like a one-line joke, but Little Terrorist is a relatively complete story. It's got layers, characters, and people you can identify with. It's also very relatable on an international level, which always helps.
The name seems a step in the right direction as far as award juries are concerned…
(Laughs) That's not entirely fair, but it's true that the title was very symbolically chosen. I always wanted to make a kind of commentary on the world post 9/11, and I wanted to do it using India-Pakistan relations as a metaphor.
I'm very influenced by the wonderful cinema from Iran. Because of the kind of strict boundaries and restrictions their filmmakers have to operate within, it's given rise to a whole different form of cinema, wherein they speak almost entirely through analogies. It's really interesting.
What do you think are the strongest factors in favour of your film?
Little Terrorist
itself, I feel, is a pretty complex story. (
Laughs
) Sort of a cross between (
Salman Rushdie's
)
Midnight's Children
and (Rudyard Kipling's)
Kim
.
It's very topical, which is always a good thing. Also, there's the universality of a sort of father-son story. The element of responsibility, of taking the boy under his wing, is very present. It's something I've always cherished in cinema, in films like Bicycle Thief, Cinema Paradiso, and Kramer v/s Kramer.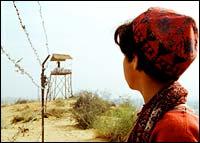 Who produced the film? It is obviously a low-budget film, but the overall package is very professional.
It's a self-funded film, and I was very fortunate to have committed filmmakers working on the project for free! There's a web site --
www.shootingpeople.org
-- where a lot of international filmmakers interact. I just put up a notice about my project.
Surprisingly, while I expected a bunch of fresh film school kids to show, I got several applications from professionals, just interested in working in the project. I remember my notice saying, 'I can't pay you!' but they worked on it driven by passion.
You've been around the festival circuit. What's the buzz so far on the film for the Academy Awards? Are you going to be lobbying hard for the film in the US?
This is actually a very well delineated category. The Academy members have to watch all the five films before voting, which ensures we have a pretty equal chance.
As for lobbying, well, we're doing what we can. My producer is very busy contacting all the Academy members, emailing them personally and requesting them to watch the film. And I'll go to a few screenings and try to spread the word personally a bit.
We can't be expected to compete with big Hollywood features, in terms of lobbying. Also, why would we want to fight The Aviator?
What about the short film format appeals to you, as a director?
I've always thought of myself as an international filmmaker who happens to be from India. Short films, on a global level, are what I'm using as portfolio pieces. I've always had a bigger picture in mind, a plan. I want to establish myself using short films, but I am most definitely a feature filmmaker. It's all features from this point onwards!
Will you make Bollywood films? Over the top musicals?
Why not? I'm fond of the big extravaganza. And musicals like Chicago or Moulin Rouge are fabulous, and we could do something like that, but I haven't massaged that idea yet. If something interesting comes up, sure.
Do you think Bollywood is successful, internationally? Has its time come?
No. I think we should all accept that Bollywood just doesn't work there. There's all this talk of crossover films. Lagaan came close to being a crossover, but really, we've come nowhere on the scale of Crouching Tiger Hidden Dragon. That was a huge commercial success, but we aren't even close to critical praise, with films like Y Tu Mama Tambien, or Amores Perros.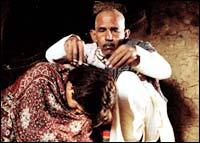 Of course, these discussions are bound to bring up names like Gurinder Chadha and Mira Nair.
And that's really irritating! (Chadha's Bend It Like) Beckham was a British film, with some characters of Indian origin. It's not an Indian film. Why must we always appropriate? Why do we suddenly start claiming (M Night) Shyamalan as one of ours (laughs) when the poor man hasn't had anything to do with India for most of his life? Why do we want to bask in their glory?
Road To Ladakh

, your first film, and now Little Terrorist. For an 'international' filmmaker, aren't you making very India-specific films?
That's because India has so many stories to tell. It's a mine for tales, and it's so diverse. Forests, deserts, lagoons -- you've got the works. It's a huge melting pot, and there is so much of India still living under virtually different time zones. It's got so much to offer. But Bollywood unfortunately smothers every other kind of storytelling.
With just a few days to go before the crucial envelope is opened, how nervous are you?
I'm nervous if -- and only if -- I win. I mean, what will I say? (Laughs) It's okay making a film and talking about it, but if I actually have to go up there in front of the world, with people like Mike Leigh and Michael Caine and Martin Scorsese sitting in the audience, I'll be petrified! And then making sure I don't forget anyone! Oh, it's a terrifying thought!
Will you be heartbroken if the film doesn't make it?
(Smiles) No, not at all. I'm just glad it has made it to a point where the Indian population is becoming aware of it, and the nomination has ensured it being taken seriously on the festival circuit -- not just another festival film. It's being released in a few theatres now, and I really want Indian audiences to watch the film ahead of the Oscars. It'll be fun!