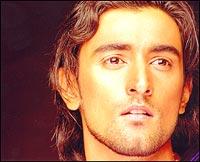 After playing the hero, no actor would like to do a second lead. Actor Kunal Kapoor, however, says, he's different. "If the hero is Aamir Khan, I don't mind playing a fourth lead either," says Kunal, who plays the role of a Muslim boy Aslam in Aamir's latest, Rang De Basanti.
So, what was the reason for his long disappearance?
"It was a long break, but it was not a forced decision. Firstly, I did not get the kind of work I wanted to do and, secondly, when I did get it, I didn't have the time to do it as I was working on Rang De Basanti," says Kunal.
| | |
| --- | --- |
| | More on rediff.com! |
| | |
Coming from a family that is into the construction business, Kunal's tryst with cinema began when he started as assistant director with Rakesh Mehra in Aks. After a point of time, the six foot-plus actor decided to try acting instead. "I just felt that I needed to act rather than direct," recalls Kunal, but he is quick to admit that direction is never too far from his mind.
He does not reveal too much about Rang De Basanti, only saying it is a middle class youth film set in contemporary India. When questioned about Aamir playing a youth though he is almost in his 40s, Kunal gets defensive. "You have to see the film to understand it. You will see why he is in it. He is not a college kid chewing gum in the film. This is different from anything else in the history of Indian cinema. The way the story is told is different."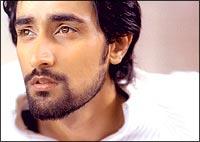 When asked about his role, Kunal says, "My character Aslam is a guy who travels by bus and is studying in a nice college. He is emotional and will not leap into things because he is rational. He will look at things from both sides – someone on his own trip in life. He is very attached to his friends. He doesn't care about his appearance. Friendship plays an important part in this film."
Did he get any acting lessons from Aamir? "Firstly, I learnt how to solve Rubik's cube," he says, jokingly. On a serious note, he adds, "I learnt the importance of team effort in making a film. For Aamir, what matters is the movie. For him, it is all about the character he plays and that is the greatest thing about him. He is always in character."
What next for Kunal Kapoor? "Nothing right now. I have got something and am waiting to sign. I have never been frustrated about not getting work. Also, I was working with Naseeruddin Shah's theatre group for the past year. I have always looked up to Naseersaheb and Aamir. Thankfully, I have worked with both of them."