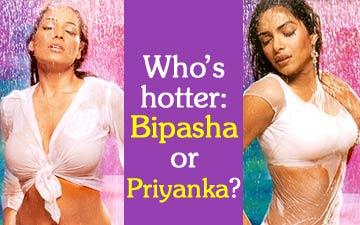 Priyanka Chopra sizzled in Aitraaz, and her obvious sensuality almost made Karam watchable.
Bipasha Basu is the gorgeous oomph-kitten who seems to purr louder with each film. Her newly swelte curves have ensured that she doesn't need hits to be Bollywood's bombshell.
Both actresses star with a very lucky Bobby Deol in Suneel Darshan's Barsaat.
And going by the promos of the film, both look stunning.
But who's hotter? Priyanka or Bips? Tell us!