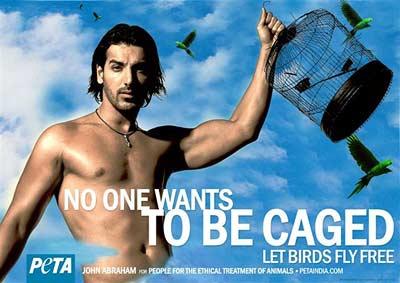 Bollywood star John Abraham has joined the People for the Ethical Treatment of Animals cause.
In the latest PETA ad, John tries to raise awareness about the cruelty involved in the capture, breeding, and caging of birds.
"Birds aren't meant to learn silly human words or swing in a cage," the hunky actor says, holding an empty cage. "They are supposed to roam free in the skies and sing songs for each other."
The ad is shot by John's brother Alan Abraham.