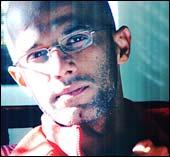 First noticed for his role as Gautam in Tara, Rajesh Khera enjoyed much popularity as the over-the-top, gay fashion designer Maddy in Jassi Jaisi Koi Nahin.
While his character has been put on hold, Khera cannot stop fuming at his producers' behaviour though. Vidya Prabhu caught the actor in a candid mood, and grilled him about Jassi, and his forthcoming serials and films.

Your role in Jassi Jaisi Koi Nahin has apparently come to an end...
I am not permanently out of the serial. It's just that my role has been sidelined for now.
When will you be back?
I am as clueless about it as you are!
| | |
| --- | --- |
| | More on rediff.com! |
| | |
What was your reaction when the producers told you about your role being put on hold?
They didn't inform me about it. Which is what annoyed me the most.
Would you come back if they were to call you again?
I can't say anything right now. Let them call me first!
Didn't the role of Maddy propel you to fame?
It did help me get recognition. For the first time, my co-stars called to congratulate me and appreciate my work.
Does that make Maddy your favourite among all roles you have played so far?
It was a different role, a challenge in that I was playing a gay character, as opposed to the negative roles I was playing until then. So it helped me break the mould and display my versatility. But it would be unfair to call it my favourite as I equally loved doing the roles of Gautam in Tara, Ranjit in Swabhimaan and Rastogi in Saaya, not to mention my work in the serial Patang.
How did acting come about?
I always wanted to be an actor. Even as a child, I would participate in skits and dramas. I had no guidance to pursue acting right away though, so I dabbled in marketing, appeared for various competitive exams -- just because my friends were doing the same thing -- and made no headway. When I was 24, I finally decided to pack my bags and come to Mumbai to pursue acting. One year down the line, bingo! I landed the role of Gautam in Tara. That's where it all began.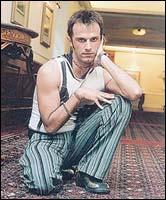 What is the first thing you look at before you take on a role?
It needs to be a substantial role, and not necessarily a big one. Then, of course, there's the money aspect.
You have never worked on any of the saas-bahu serials...
I've never been offered a role by the makers of these serials.
Almost all of your roles have been negative roles...
Yes, I was slotted in that category. But then I don't exactly have the chocolate-boy looks.
Your ideal role would be...
The one essayed by Al Pacino in the movie Scent Of A Woman. I would also love to play the role of an army man. As a matter of fact, I did play the role of a BSF jawan in the movie Tango Charlie, but I would like to do more such roles.
Any regrets?
I regret doing only five roles in a career spanning 11 years. I wish I could do many more.
What are your forthcoming projects like?
I am doing a movie called Gabbarsingh.com. It is an out and out fun movie, more along the lines of Jaane Bhi Do Yaaro. It stars Rajpal Yadav and Sanjay Suri among many others. I play the role of an assasin, Rajan Pillai. It's a serious role with negative shades. As for TV, I will soon appear on a serial called Sixers, which will go on air in August. It revolves around cricket, cricketers, matchfixing, the works. I play the role of Dan, a star player's manager.
Do you plan to take up movies full time?
I want to strike a balance between TV and films. But yes, movies get you more recognition, more money. Also, things are much more planned when it comes to shooting for a film. In that sense, movies are a better deal than TV, which lacks on the grounds of both, creativity and planning.