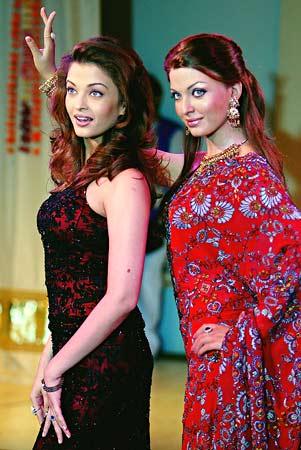 Aishwarya Rai has definitely arrived on the international platform.
She has graced the covers of Time, Hello! and UK-based Bollystan.
She topped the Top 50 list of South Asian talent, from around the globe.
Now, the actress features in London's Madame Tussauds.
Ash is the only Indian actor -- besides Amitabh Bachchan -- to have a wax replica of herself there.
And Ash has Gurinder Chadha to thank for this.
The release of the idol has been timed with the release of her new film, Bride And Prejudice, directed by the London-based Chadha.
When her sari-clad image was unveiled, Ash was accompanied by her mother Vrinda Rai and Chadha.
Photograph: Getty Images