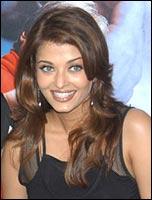 Barring Aishwarya Rai and Mallika Sherawat who bagged a Jackie Chan film, it seems Bollywood personalities don't have a market in Hollywood.
Hindi cinema is nowhere on the map.
"Let alone notice us, they don't even respect us!" says a manager at an international movie company in Mumbai. "The Indian market means nothing to Hollywood. Every time we try to generate interest in India when a new Hollywood blockbuster is released here, we fail miserably to get Hollywood's attention. I can't tell you how small I feel when I visit Los Angeles and try to talk Bollywood in Hollywood. They look at us as though we are zombies from space!"
Ash signed international projects with Coline Serreau and Roland Joffe.
| | |
| --- | --- |
| | More on rediff.com! |
| | |
Serreau wants to remake her French film about the relationship between a well-to-do housewife and an Algerian prostitute, who gets badly beaten, into English. In the original version, Catherine Frot and Rachida Brakni played the pivotal parts. Serreau wants to remake
Chaos
with Meryl Streep and Ash playing the housewife and prostitute respectively.
But we learn the project is not expected to take off before mid-2005.
Serreau has not found a producer or a leading man yet for her film.
Confirming this, Simone Sheffield, Ash's agent in Los Angeles, says, "Both ladies [Ash and Streep] have some films to complete before they can shoot Chaos. The shooting will start either in the middle or end of 2005."
Elaborating on how Ash came into the picture, Sheffield says, "At a meeting with Coline Serreau last year, Coline offered Aishwarya the role opposite Meryl Streep and Aishwarya accepted. Both actresses are officially attached to the project. Coline will write the English version of the script. Then a producer will be hired and the lead male role confirmed."
Both Streep and Ash are represented by the same agency, Creative Artistes Agency, in California.
Singularity, the other Hollywood project featuring Ash, is not expected take off before 2005.
The film was to star Brendan Fraser (The Mummy). But he has backed out, saying he wants to be by his pregnant wife (actress Afton Smith)'s side when she delivers her baby around the time Singularity is expected to be filmed.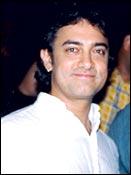 Director Roland Joffe is now committed to direct another film before he takes on Singularity.
Where does this leave Bollywood vis-à-vis Hollywood?
Practically nowhere! Everyone from Vidhu Vinod Chopra to Dev Benegal talks about signing a Hollywood star for a crossover film.
Chopra met Dustin Hoffman and Benegal wanted Ethan Hawke for a Mumbai-California love story with Rani Mukerji). But nothing materialised.
Aamir Khan employed an agent in LA after his Lagaan was nominated for the Oscars. Did you hear of any Hollywood director queuing up to sign him?
Yet, there is a glimmer of hope in the form of Gurinder Chadha's Bride And Prejudice.
If the film does even half as well as her earlier Bend It Like Beckham when it opens on October 8, Hindi cinema will finally find a voice in the international arena.
The early signs are encouraging. Gurinder had her first screening of Bride And Prejudice last month and the audience lapped it up readily.
Says Gurinder: "We played to a largely white suburban crowd in Clifton, New Jersey. I am thrilled to say the film went down like a storm, although some felt the leads running through a fountain in slow motion was rather bizarre. I have much work to do to teach the world about the cinema of your land. But this is a great beginning with scores of people who have never eaten Indian food, let alone visited India."