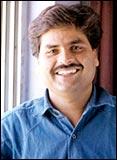 Music composer and director Vishal Bharadwaj may seem like a man of extreme sensibilities. After Makdee, a well-received film for children which won the second prize at last year's Children's Film Festival in Chicago, he directed the bloody saga Maqbool. Inspired by Shakespeare's Macbeth, it is violent but not gory, he says. He does not believe in gratuitous depiction of violence. And he does not see anything startling from switching from a children's film to a violent movie for mature audiences.
Set in Mumbai's gangster world, it tells the story of Maqbool, a shrewd and efficient second lieutenant in a gang who wants to wrest control from the aging leader. Apart from dwelling on ruthless ambition and its consequences, the film deals with corruption in the police and movie industry, and the sway some gangsters hold over them.
The film was well received at the Toronto International Film Festival and impressed South African film magnate Anant Singh so much that he bought its world rights. Singh has produced several films in Hollywood, including the Whoopi Goldberg anti-apartheid musical Sarafina!
Bharadwaj, who has been watching films at various film festivals for over 15 years, was in North America recently to attend the
| | |
| --- | --- |
| | More on rediff.com! |
| | |
Toronto Festival and speak with other festivals' authorities.
Maqbool has been invited to more than half a dozen film festivals. Bharadwaj expects the film to have a crossover appeal in America and England, and many countries where people will discover Bollywood also makes films with depth.
A short, stocky man who hasn't shaved for several days because he has been busy promoting Maqbool and seeing films from far-flung countries like China and Poland, Bharadwaj says seeing a riveting and artistic film gives him joy that cannot be forgotten.
As a composer, he is best known for his work in Maachis. Though he says he won't give up composing, he hastens to add that he is weary of the way Mumbai's filmmakers make use of music in movies.
Maqbool is produced by Bobby Bedi who gained international recognition with the Shekhar Kapur directed Bandit Queen. The film stars Irrfan, Tabu, Pankaj Kapoor, Naseeruddin Shah and Om Puri.
Did the thought of directing films scare you?
When I thought of turning director, people told me that if the film flops, I would be a loser as a director and composer. But I was prepared to take the plunge... and the risk.
Tell us about Maqbool.
Maqbool is a gripping film that reexamines life and its dilemmas. It is about choice and consequences. It is set in the real world. Maqbool says that wrong ambition and greed lead to downfall, at times to a violent downfall. It should be seen on the big screen.
What was most interesting thing in adapting Shakespeare?
Macbeth, in particular, can be adapted to fit any period or setting. The corporate world, politics, educational system or underworld.
What attracted the artists to the film?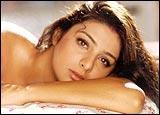 They got a complete script at the start with clearly etched out characters.
It is wonderful that such big actors like Naseeruddin Shah and Om Puri agreed to comparatively smaller roles. The younger actors are brilliant. Pankaj Kapoor is compelling. Tabu and Irfan Khan have done excellent work.
The script is getting a lot of praise...
We had a very well evolved script. Even the gap of a breath wasn't there in the script. It was so tightly constructed.
Were you unnerved directing such a formidable cast?
There were a few moments when I thought I would be overwhelmed by the actors. But I told myself, I am the director and I am making the film. Once I was clear about it, there was no hesitation about directing. Artists respect you when they sense you know your business and are passionate about what you do.
How long has this film been brewing?
For a long time, I wanted to make a violent film so that I could deal with themes of great conflict. But I did not find interesting material. It did not compel me. I wanted a story that focused on the human condition.
A few years ago, I saw Akira Kurosawa's 1957 classic Throne Of Blood (Kumonosu Jo) inspired by Shakespeare's Macbeth. That film was my immediate inspiration. I read Macbeth many times and then started working with Abbas Tyrewala to adapt the play.
What were the challenges in the script?
Kurosawa adapted Macbeth to reflect his thoughts about a period in Japan. We wanted to make a film set in contemporary Mumbai.
What did you have in mind while writing the script?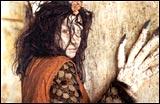 The film is not meant for Shakespearean scholars. My co-scriptwriter and I knew we were treading on sensitive ground. We had to identify with the play's spirit and essence and retain them in the film.
We knew we could make a powerful film of guilt and its denial if we could get a good cast. The well-structured screenplay helped us get a very talented cast. More than anything else, the film was made because of the rare sensibilities of producer Bobby Bedi. When I work on a script, I tell myself that with each film I should be able to say more visually than orally. The more things you can say visually, the more mature a film is.
What is your forte as director?
I don't want to be tied to one genre. My tastes are wide. I won't stick to one genre or go around looking for a genre. All that I look for is a great human story. I do not believe in making films for elite audiences. I have always believed a well-made film can reach many people.
Some people wonder why you first made a film for children and then a film that could give adults a shudder.
Both films were made with distinct outlooks and both are interesting in their own ways. There are a few composers who have turned directors. Salil Choudhury directed Pinjre Ke Panchi about 30 years ago.
May be I was meant to finally become a movie director. I like filmmaking better than composing, as the medium of cinema is always a director's medium. There are not many directors who like the music I create.
Why is that?
I'm tired of dealing with Bollywood filmmakers, who have dubbed me as a composer good for situations but not good enough to sell audio tapes. I never believed in a musical number being another item in a film. I wanted to work with producers and directors who believe in using a song to build the narration.
Some directors in Mumbai admire your work...
People like Gulzarsaheb make films once in three years. As there are so few directors who appreciate my work as a composer, I have composed music for only eight or nine films in eight years.
How much time do you spend seeing films at festivals like the Toronto International Film Festival?
I am here to promote my film but I am also conscious that I am also here to see films from all over the world. Not just see them but learn from them.
Click here for
More Interviews