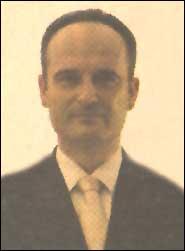 Paolo Castagna who took over as the managing director of Fiat India in March this year, is trying to revive its fortunes. It won't be easy. But Castagna, despite his thick Mediterranean accent, does manage to convey his strategy in conversation with Suveen K Sinha.
What made you take up this assignment?
I was in India from January 1998 to the middle of 2000 looking after finance for the Fiat Group. In December last year, I bought a house in Goa. I have been to Varanasi. It is just the kind of city foreign tourists imagine in India. And then the opportunity came to head Fiat India.
What are you working on?
I am focusing on the image as well as the issues. We have to re-establish consumer confidence in the company. As Fiat was concentrating on internal reorganisation, the focus on India had got diluted.
What are the issues?
In certain regions in India, Fiat is not really present. There is a lot of activity to be done in relationship with dealers. If a company is not really focused for two-three years, the dealer network too loses focus.
After-sales service has been a weak area.
We understand the importance of after-sales service. There is no issue with spare parts. They can be made available anywhere in India within 48 hours. The issue is to have a correct understanding of customer needs and fix it the first time.
How does Fiat view India in the long term?
We have told the (Indian) government that India is strategically important for us in the long term. We have just had an infusion of new capital of Rs 200 crore (Rs billion).  This reaffirms the commitment of the major shareholders. We have already invested Rs 2,000 crore (Rs 20 billion) since 1998. It is difficult to understand the doubts in the market.
Where will the money go, in increasing capacity?
We have a plant in the Kurla complex in Mumbai with an installed capacity of 60,000 cars a year. A second plant in Ranjengaon (near Pune) is also available to us. But it does not make sense to activate the second plant unless new products are brought to India.
When new products come, will the production shift to Ranjengaon?
The new products are likely to be produced at Ranjengaon, which now just has buildings and no machinery or tools. Shifting a part of the production to the second factory will save costs and improve supplies. Ranjengaon is an industrial belt. Our component suppliers are there. The labour there is cheaper than in Mumbai and there is no octroi in Pune. We end up paying an average 4.5 per cent as octroi on components and get no concessions in sales tax and so on in spite of having invested over Rs 2,000 crore in the Kurla plant.
How do you feel now that Maruti's Swift and Hyundai's Getz, both in a segment opened by Fiat Palio, are doing well?
We were a generation ahead. Palio is the correct rival to Swift and Getz. There was miscommunication about our product's fuel efficiency. The good thing is that owners are happy with our products.
Are new products coming soon?
We are analysing how to bring the Idea and the Panda. Fiat has a lot of products, but tests have been positive for these two. The timing depends on the process of restoration of confidence in the Fiat brand. That is necessary if we want to sell large volumes of the new products.
But if you don't bring exciting products, it is difficult to get volumes.
Yes, that is the other side. If we can re-establish consumer confidence and refurbish the dealer network, we can decide the product portfolio. If consumer confidence does not pick up, a new product becomes more expensive.
What is a sustainable volume?
According to our market research, a 5-7 per cent share of the market is sustainable. We sell less than 500 a month now.  This volume is so low that it does not make sense to calculate the market share (the Indian passenger car market is a million plus a year).
There have been management changes in the company.
We acknowledge Indian management and have recently replaced expatriate managers with local executives in important positions like chief financial officer, head of production and head of manufacturing. I am the only expatriate left in the company. The idea is to have a line of management that is more localised and more open to the message of India.
What is the message of India?
India is a price-sensitive market requiring the latest innovative products that suit specific Indian requirements. This can be done only with a good dealer network and consumer confidence. Otherwise, we will never reach a volume large enough to localise.
How much time do you have to do all that?
After two years of not focusing, it is quite a challenge. When you spend Rs 2,000 crore in an activity of strategic importance, you don't fix a deadline.