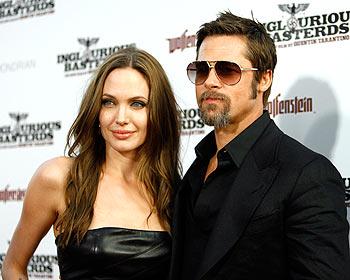 In a recent interview with German magazine Das Neue, Angelina Jolie expressed the opinion that fidelity in relationships is overrated.
The actress, who has been in a relationship with Brad Pitt for four years and is raising six children with him, is quoted as saying, "I doubt that fidelity is absolutely essential for a relationship. It's worse to leave your partner and talk badly about him afterwards. Neither Brad nor I have ever claimed that living together means to be chained together. We make sure that we never restrict each other."
What do you make of her comment? Do you think that it's more realistic to adopt an elastic attitude like Jolie's when it comes to relationships?
Or do you think a relationship requires both partners to remain 100 percent faithful to each other for as long as things last?
Let us know what you think -- share your opinions and experiences in this regard on the message board below!
Photograph: Mario Anzuoni/Reuters