was the first Indian to develop an Application (J2EE) server a few years ago (in 2002). This is my story.
I come from a middle class family. My father is very ambitious and thought I could reach the heights he could not.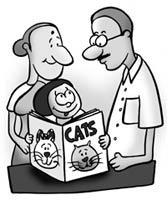 Everyone at school expected me to get a state rank. I had special coaching, and my teachers spent a lot of effort to make it happen.
My uncle was the principal of my school. He, too, tried all he could to get me that rank.
I had different plans -- the local cricket club tournament was on; I won the cup for our team.
And I got 90% marks, far below everyone's expectations. I was disheartened.
Instead of trying harder, I concentrated on spending time with my friends and having a good time.
It was my Physics professor who gave me my first major break. He made me love the subject.
I then set out to present a paper on the great Albert Einstein's E=MC2 theory. I thought I had found a kink in the great man's theory and I was going to break the world with my paper. I realised later that I was totally wrong.
I went to Engineering college with no other plans than to complete the course. I did not have any ambition until I met the girl who is now my wife. She was the one was responsible for bringing out my passion to succeed.
I discovered a passion for JAVA and followed every single development in the field.
The biggest break and achievement of my life came in 2002, when I developed an application server single-handedly.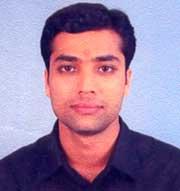 As a result of the media coverage, I got several offers to start my own company. I thought it was too early. Also, the companies I would have to compete with were IBM, Sun, BEA, Oracle. I turned them down.
I decided to pursue my career with a leading Indian IT company. I have worked in India and the US and have grown as an architect. I am lucky to have met and worked with the best minds in the industry.
I work for the world's largest enterprise software company, where I do things I have never done before, though they are not too far from JAVA. I work with an amazing set of people from whom I have learnt professionalism, management and technology. Had I started my own company, I would have missed this chance.
I realise I have a long way to go. Technology is my passion and my strength is aggression. And, with God's grace, I will try to achieve all my goals.
What I have learnt so far is: your career should not be allowed to move on a linear path. You must break the conventional easygoing approach. Be passionate and aggressive in whatever you do.
This is Premjith's story. What's your career story? Share it with us!
HAVE YOU READ?
Illustration: Uttam Ghosh