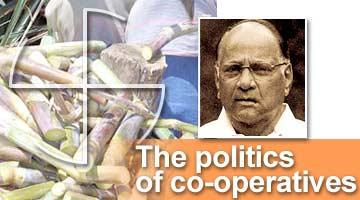 This election, indeed every election at every level in Baramati, and on a wider scale in western Maharashtra, is not about water or electricity.
It is about only one thing: sugarcane.
He who controls the sugarcane lobby controls the people. And right now it is Sharad Pawar, without whom, as everybody will point out, his nephew is a zero.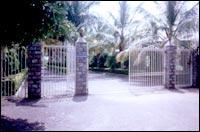 So, how does it work? In the context of the Baramati fight it is something like this: The Pawars control the Malegaon Sugar Factory, which has around 10,000 members. Assuming four persons comprise each member's family, it works out to around 40,000 people in the constituency.
The Pawars also control many more sugar factories and two of them – excluding the one at Malegaon – will have a direct bearing on this fight. They are: the Chhatrapati Co-operative Sugar Factory and the Shri Someshwar Co-operative Sugar Factory.
A third of the members of the Chhatrapati factory live in the Baramati constituency.
Now to take each factory separately.
The Malegaon Sugar Factory: One Balasaheb Taware is the chairman, and he is a Pawar man; he was elected unopposed in 2002.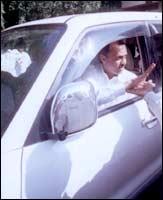 Before him Chandraanna Taware – the same man who lost to Ajit Pawar in the last election – was the chairman for 11 years. He reached that position with the blessings of the Pawars. Somewhere down the line, he thought he could defeat Ajit Pawar, contested the election, and lost. He has, like we mentioned earlier, made his peace with the NCP and is now managing Ajit Pawar's campaign.
Popat Tupe is on the board of directors of the factory. And it was none other than the Pawars who planted him there (he is also chairman of the Rs 253 crore Baramati Co-operative Bank. And again he has to thank the Pawars for it.
Shri Someshwar Sugar Factory: The chairman is one Rajvardhan Shinde (both Chandraanna Taware and Tupe were with him while I was trying to catch up with Ajit Pawar).
Chhatrapati Sugar Factory: This too is controlled by the Pawars.
How the directors are elected: There are 18 zones under each factory. Each zone sends three representatives to the board. The remaining six comprise two ladies, one backward class farmer, one OBC farmer, one farmer with very little land holding, and one representative from the district co-operative bank.
Twenty-three board members then vote to select the chairman and vice-chairman (the district co-operative bank representative is not allowed to vote).
Now, all such co-operative sugar factories depend on the district co-operative bank – Pune, in this case – for loans and other facilities. And the Pune District Co-operative Bank is controlled by the NCP.
In fact, Ajit Pawar became chairman of the bank in 1990. All sugar co-operatives, spinning mill co-operatives, bank co-operatives – in fact any organisation with the word 'co-operative' in it – are financed by the district co-operative bank only.
This is true for all districts in Maharashtra and, indeed, the country.
So we have the Maharashtra State Co-operative Bank, which controls 31 district co-operative banks.
Sharad Pawar's writ runs large here as well.
At the central level, the Reserve Bank of India and the National Bank for Agriculture and Rural Development govern all state co-operative boards. And here is the icing on the cake. NABARD comes under the Ministry of Agriculture, which is run by the Big Daddy himself!
There is a very good reason why Sharad Pawar was happy to take charge of Krishi Bhavan when the United Progressive Alliance assumed power.
Unlike the more glamorous portfolios like external affairs, home, and defence, agriculture doesn't excite people like you and me much. But it carries enormous clout. Every time an agriculture minister signs a document, he deal directly with the aam janata, which comprises the majority of the country.
Three days after entering the agriculture ministry, Sharad Pawar got Rs 500 crore sanctioned for Maharashtra. He also waived nearly Rs 450 crore in interest accruing from farmers. And, to top it all, the state government run by Sushilkumar Shinde announced free power for farmers!
When the National Democratic Alliance was in power, the Congress-NCP government in Maharashtra found it rather difficult to offer these sops to its farmers. But now that the Congress and NCP are partners at the Centre, these decisions are taken in the blink of an eye.
The sops, however, are now hurting the MSCB and the Maharashtra State Electricity Board.
The farmers, on the other hand, are doing well anyway. Take, for example, the two college girls whose fathers own 100 acres and 41 acres of land.
THERE WAS one last thing that I still wanted clarified.
When Sharad Pawar broke away from the Congress, it was not because of Sonia Gandhi's foreign origin. It was because he realised, and perhaps rightly, that till such time a Gandhi was alive, no one else could run the party, or the country if the party was in power.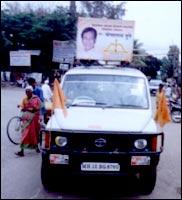 Tupe seems to be motivated by the same concerns, never mind his talk of Baramati being parched. Tupe worked for the NCP for so many years. Did he now feel compelled to create his own identity, to break away from his mentor?
Maybe that is the case, an NCP politician who heads several local organisations told me off the record. "See, everyone has ambitions," he said. "If you ask Sharad Pawar, he will tell you that he wants to be the prime minister of the country. But for that one must work, and there are also another factors involved.
"There are posts more powerful than those of an MLA or MLC. Look at Balasaheb Taware. He heads the Malegaon Sugar Factory. That is also an important post. He has been elected to the apex body of all sugar mills in the country. That post is more important than an MLA's.
"Now Tupesaheb is chairman of the Rs 253 crore Baramati Co-operative Bank. He can become director of the MSCB. Isn't that important? You have to show your usefulness. You cannot be a nuisance to your mentor."
But when I told him that Tupe could never be a Pawar if he continued to work under him, just like Pawar could never become PM if he remained in the Congress, he shrugged.
When I asked him what his personal ambitions were, and if he thought he could become as big as Sharad Pawar, he did not say anything.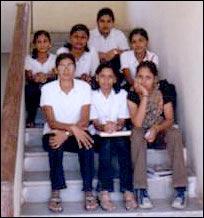 THAT IS the problem with having a Pawar, a Gandhi, a Vajpayee – or if you are interested in cricket, a Gavaskar or a Richards. You always play second fiddle to them, and when such people hang up their boots they leave behind a huge vacuum. It is like the old saying: nothing grows beneath a banyan tree.
While coming to Baramati from Pune, a gent sitting next to me in the bus said, "Till such time that Sharad Pawar closes his eyes, his grip on Baramati will not slacken."
Tupe is desperately trying to pry open that fist. Whether he succeeds is a different issue.
Who knows, like Chandraanna Taware he may lose and rejoin the NCP. In the next assembly election we may then once again see him asking for votes in the name of the Pawars.
If he is lucky, he may manage to break free and rewrite history.
Part I: The Pawar Game