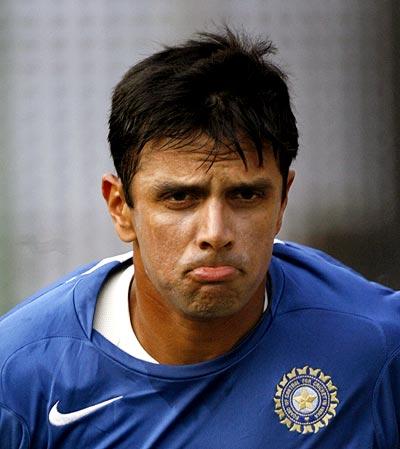 The selection of the Indian team for the tri-series in Sri Lanka and ICC Champions Trophy has opened a Pandora's box.
Over the last 24 hours there must have been huge debates, many of them centred around the shocking recall of Rahul Dravid to the ODI team after almost two years.
Dravid was dropped in October 2007 not just because he was unable to keep pace with the modern-day game then, but also because of a huge policy shift in Indian cricket.
After India's 2007 World Cup debacle, senior players were shown the door, the Dilip Vengsarkar-led selection committee firm in their thinking that youth was the next step forward for Indian cricket.
Then, under Mahendra Singh Dhoni, India triumphed in the Twenty20 World Cup and tri-series in Australia, and, suddenly, Dravid was forgotten; youngsters were the toast of the nation!
It was pretty smooth sailing for the young brigade till failure in the ICC World Twenty20 earlier this year forced the selectors to have a rethink.
Even though India won the four-match ODI series in the West Indies immediately after that, chief selector Krishnamachari Srikkanth and his team decided it was time for a change. Youngsters like Rohit Sharma, Pragyan Ojha and Virat Kohli, who seemed indispensable not long back, were no longer needed.
So what's the message when the selectors decide to back track on their predecessors' formula and include a 36-year-old in the ODI team? Of course, you also have Sachin Tendulkar in the squad, who is almost the same age, but, then, Tendulkar is Tendulkar, and can still make a big impact in one-dayers.
It is not that Dravid's batting is unsuited for one-dayers. In fact, he was a big revelation in the second season of the Indian Premier League that was played in South Africa where he played a big role in helping Bangalore Royal Challengers make it to the final.
But one big question that needs to be asked here is: does Dravid form a part of the selectors' vision for the 2011 World Cup? Is he just filling in as a temporary replacement for a year or so till the youngsters get settled?
We, for one, believe that the selectors have left many questions unanswered.
What do you think? Have your say!